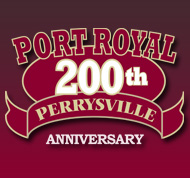 Jessie Elmira (SWARTZ) KENNEDY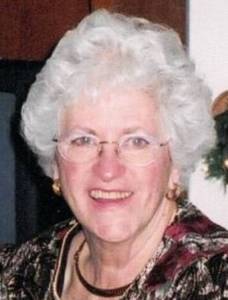 Click On Image To Enlarge
OBITUARY for JESSIE ELMIRA (SWARTZ) KENNEDY

Jessie Elmira (Swartz) Kennedy, 90, of Port Royal passed away at home on Sunday, March 12, 2023.

She was born Feb. 9, 1933 in Spruce Hill.

She shared 63 years of marriage with her loving husband, Daniel H. Kennedy, who preceded her in death on June 17, 2017. She was also preceded in death by her parents, Stanley and Mary Kathryn (Foltz) Swartz, her step-mother, M. Rae Swartz, a brother, Jack S. Swartz in 1973, one niece, Diane (Swartz) Bardsley in 2017, and two nephews, Herb Kennedy in 1975 and Daniel Groce in 2022.

She is survived by a daughter, Desiree Mummah and husband, Ronald, of Port Royal, a son, Scott Kennedy and wife, Linda, of Lewistown, grandchildren, Stacey Kelley and husband, Olivo, Danielle Zimmerman and husband, Shane, Ronda Ehrenzeller and husband, Martin, and Eric Kennedy and wife, Esther, ten great-grandchildren, seven great-great-grandchildren, one sister Mary Jane Morris of Harrisburg and her beloved cat, Charlie.

Jessie graduated in 1951 from Tuscarora Valley High School. In 1955 she graduated from Lewistown Hospital School of Nursing. She retired from Lewistown Hospital in 1996.

She was the Juniata High School band nurse in the early 1970's and for many years, she worked in the first aid station at the Juniata County Fair.

She was a member of Matamoras United Methodist Church, Mifflin Chapter #260 Order of the Eastern Star, and Lewistown Hospital Nursing School Alumni Assoc.

She was an avid gardener while her health permitted and she loved to work in her yard and read her Bible.

Her funeral will be held at 11 a.m. on Wednesday, March 15 at Matamoras United Methodist Church, 5718 Mountain Road, Port Royal, with Pastor Crystal Baumgardner officiating. Interment will be in Old Church Hill Cemetery, Port Royal.

There will be a viewing from 10 a.m. until the time of the services Wednesday at the church.

Donations in Jessie's memory may be made to the Matamoras United Methodist Church, PO Box 396, Port Royal, PA 17082.

Guss Funeral Home, Inc., Mifflintown, is assisting the family with the services. Condolences may be left at www.gussfh.com.
Contributed by rkohler3 on 5/17/14 - Image Year: 2014

Contributed by ray on 5/3/16 - Image Year: 1951

Contributed by rkohler3 on 5/3/16 - Image Year: 1951

Contributed by rkohler3 on 5/13/17 - Image Year: 1948

Contributed by rkohler3 on 4/26/16 - Image Year: 2010

Contributed by rkohler3 on 12/27/10 - Image Year: 1962

Contributed by rkohler3 on 12/27/10 - Image Year: 1962

Contributed by rkohler3 on 1/6/11 - Image Year: 2008

Contributed by rkohler3 on 6/13/14 - Image Year: 2014

Contributed by muke on 11/16/11