William Garman HERTZLER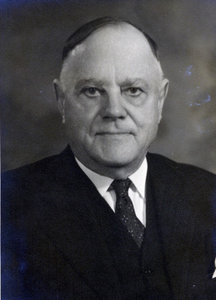 Click On Image To Enlarge
Senator William Garman HERTZLER
(7 Jul 1858 - 16 May 1940)

William, youngest son of Noah and Susan (Garman) Hertzler, was born in Turbett Township, July 7, 1858. He was educated in the public schools of the township, Airy View Academy and Washington and Jefferson College, Class of 1881. He was engaged in business with his father and the latter part of his life was given over to political affairs.

He was a lifelong Republican and dates his active political life from the year 1881, when he was elected chairman of the Republican County Committee, being then twenty-two years of age and the youngest county chairman in the state. He held the same position in 1882, and in 1888 he was chosen to represent Juniata County in the General Assembly at Harrisburg, where he served one term. In 1896 he was elected State Senator from the district comprising Juniata, Mifflin and Perry Counties.

On January 1, 1902, during the second session of the Fifty-seventh Congress of the United States, he was appointed Clerk of the Committee on War claims in the House of Representatives, a position which he held until August 6, 1909.

Senator Hertzler was married to Mollie M. Kauffman. They: had one son, Penrose, who was a prominent attorney in Pottsville, Pa. Sen. Hertzler died at his home in Turbett Township (Old Port) May 16, 1940.
| | |
| --- | --- |
| | Contributed by rkohler3 on 9/14/09 - Image Year: 1900 |