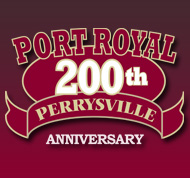 Charles R. "Charlie" WILLIAMS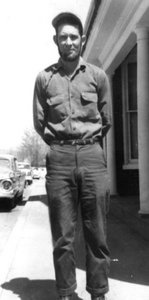 Click On Image To Enlarge
Charlie WIlliams was the long time owner and operator of the Point Service Station in Port Royal.

OBITUARY:

PORT ROYAL: CHARLES R. "CHARLIE" WILLIAMS, 75, of 702 Main St., Port Royal, died at 2 a.m. Friday, Dec. 29, 2006, at his home.

Born April 9, 1931, in Trezevant, Tenn., he was the son of the late Jessie and Hassie (Porter) Williams. His wife, Patricia (Ruble) Williams, whom he married June 29, 1956, survives.

Also surviving are children, Cheryl A. Walters, of Port Royal, Denise A. Brubaker and husband Steve of Seneca, Mo., Paul R. Williams and wife Teresa, of Mifflintown; a brother, Joe Williams and wife Marsha, of Memphis, Tenn.; four sisters, Martha Reed, Nell Presson, Florence Rachel Arrington, all of Tennessee, and Tommie Jean Isenberg and husband Blair, of Denton, Texas; six grandchildren, Matthew, Nicholos, Lindsay Walters, Dylan Wilson, Jacob Brubaker and Colleen Williams.

He was preceded in death by one sister, Arlene Williams; eight brothers, Benjamin, Jesse, Paul Porter, James Robert, Sam Dean, Billy, Jerry and John David Williams.

He was a 1949 graduate of Trezevant High School, Trezevant, Tenn.

He had owned and operated the Point Service Station, in Port Royal, for many years.

He was a Korean War veteran, having served in the U.S. Air Force.

He was also a former Port Royal borough councilman.

His funeral service will be held at 11 a.m. Tuesday, Jan. 2, 2007, at Rex Funeral Home, Port Royal, with the Rev. Carol E. Davis officiating. Interment will be in Old Church Hill Cemetery, Port Royal, with military graveside services conducted by the Juniata County Veterans Council.

His family will receive friends from 10 a.m. until time of service Tuesday at the funeral home.

Memorial contributions can be made to the Friendship Fire Company, P.O. Box 274, Port Royal, PA 17082.
| | |
| --- | --- |
| | Contributed by rkohler3 on 3/30/12 - Image Year: 1970 |