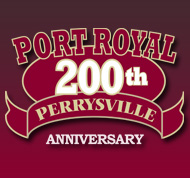 Robert Moyer "Bob" SLAUTTERBACK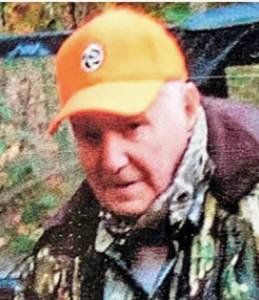 Click On Image To Enlarge
OBITUARY for ROBERT M. SLAUTTERBACK

Robert Moyer Slautterback, 93, of Port Royal, died peacefully in his sleep on Monday, Aug. 22, 2022, at his home.

Born Nov. 3, 1928, in Dog Town, Mifflintown, Pa., he was the son of Pearl (Moyer) and Cloyd Albert Slautterback. He was preceded in death by his parents, as well as his wife, JoAn Bashore Slautterback, and his brother, George Slautterback.

He is survived by his daughter, Patricia (Rick) Knouse, of Licking Creek; and son, Robert G. Slautterback and Sandy Friend, of McHenry, Md.; grandchildren, Tara (Brian) Spence, of Rochester, N.Y., John (Amanda) Knouse, of Lancaster, Pa., Danielle "Binky" Polk, of Ridgeley, W.Va., and Amber (Ryan) Henson, of Martinsburg, W.Va.; and five great-grandchildren, Ruth and Caleb Knouse, Thomas and Benjamin Henson, and Lorna Spence.

He was a long-time member of the Union Lodge No. 324 F&AM, Mifflintown, the Tall Cedars, the Port Royal Lions Club and other fraternal organizations. When he and JoAn returned to Port Royal after their retirement, he served on the Port Royal Borough Council. He was a member of the Port Royal Evangelical Lutheran Church, for which he also served as a council member, a willing volunteer for the fair stand and in many other roles, until his declining health prevented his involvement.

Bob graduated from Juniata Joint High School in 1946, where he played football. He studied trades in Pittsburgh after graduation. He and JoAn were married Oct. 22, 1948, and lived in Port Royal before moving to Perulack in 1956, when he began work with Texas Eastern. He and his family ran Slautterback's Grocery from their home, and JoAn managed the U.S. Post Office on site. Bob and his family moved with Texas Eastern to Bechtelsville, Pa., in 1965, and later to Accident, Md., in 1974, where he served as the station attendant until his retirement in 1985.

He was an accomplished sportsman and most enjoyed hunting turkeys and deer. For many years he traveled to hunt deer in Western Maryland, West Virginia and Pennsylvania, sometimes taking trophies in all states. He built his own turkey calls and frequently made them for friends. He and his family most enjoyed spending time together at the cabin he built along Hoyes Run.

All services will be held Friday, Aug. 26, at the Port Royal Lutheran Church. Family will receive friends at 10 a.m. A Masonic Service will be conducted by Union Lodge at 10:45 a.m. The funeral service will be held at 11 a.m., with the Rev. Samuel Leister officiating. Interment will follow at New Church Hill Cemetery.

Memorial contributions may be made to Port Royal Lutheran Church, PO Box 267, Port Royal, PA 17082.

Guss Funeral Home, Mifflintown, is in charge of the arrangements. Condolences may be left at www.gussfh.com.
| | |
| --- | --- |
| | Contributed by rkohler3 on 7/30/11 - Image Year: 1992 |
| | Contributed by rkohler3 on 12/17/10 - Image Year: 2009 |