Anabel Charlotte (FETTIG) CONN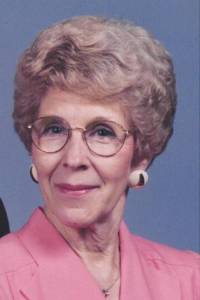 Click On Image To Enlarge
OBITUARY for ANABEL C. CONN

Anabel C. Conn, 96, of Mifflintown, passed away on Tuesday, Oct. 5, 2021, at Locust Grove Retirement Village, Mifflin.

Born Sept. 29, 1925, in Walker Township, Juniata County, she was a daughter of the late Karl A. and Anabel (Noss) Fettig.

In addition to her parents, she was preceded in death by one brother, Harvey N. Fettig.

She is survived by her husband, William G. Conn; a son, William K. Conn and wife, Janet; one granddaughter, Dr. Caitlin E. Conn; and extended family member, Nicole Balich.

Also surviving are three sisters, Dorothy L. Towsey, Kathryn E. Wagner and husband, Ross T., Charlotte M. Burd and four nieces and three nephews.

Anabel and her husband, Bill, shared many common interests including a loving marriage of more than 73 years. Anabel was the last living member of Port Royal High School Class of 1943. She was a member of Aldersgate United Methodist Church, Wesley Fellowship Sunday school class, and Eastern Star.

Her working career included banking, U.S. Navy accounting at Penn State, and Blue Cross Blue Shield. Anabel retired as controller of Alpine Nursing and Rehabilitation Center in Hershey.

She enjoyed reading, especially Amish books, crossword puzzles, playing pinochle, interior decorating, major league baseball and Penn State football.

Even though Anabel experienced motion sickness, she was always ready to go on the next cruise.

A service to celebrate Anabel?s life will be held at 11 a.m. on Saturday, Oct. 23, at Lower Tuscarora Presbyterian Church at Academia, 54 Church Road, Mifflin. A meal will follow the service.

Interment will be in Old Church Hill Cemetery, Port Royal, at the convenience of the family. There will be no public viewing.

For those who desire, memorial contributions may be made to Aldersgate United Methodist Church, 109 N. Third St., Mifflintown, PA 17059.

Guss Funeral Home Inc., 20 S. Third St., Mifflintown, has care of the arrangements. Condolences may be left at www.gussfh.com.
| | |
| --- | --- |
| | Contributed by rkohler3 on 8/13/19 - Image Year: 2003 |
| | Contributed by rkohler3 on 8/13/19 - Image Year: 1943 |
| | Contributed by rkohler3 on 12/9/10 - Image Year: 1941 |
| | Contributed by rkohler3 on 2/23/15 - Image Year: 1949 |
| | Contributed by rkohler3 on 4/18/15 - Image Year: 1945 |