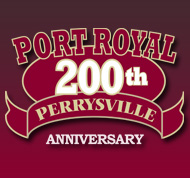 Richard B. "Dick" SHEERER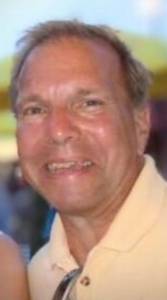 Click On Image To Enlarge
OBITUARY for RICHARD B. "DICK" SHEERER

Richard B. "Dick" Sheerer, 72, of Leola, PA, passed away peacefully on August 14, 2023 at Hospice & Community Care of Mount Joy, surrounded by his loving family. Born in Lewistown, PA, Dick was the son of the late Charles and Dorothy (Bailor) Sheerer. He was the loving husband of Linda (Kegel) Sheerer, with whom he celebrated 49 years of marriage in June.

Dick grew up in Port Royal, PA, across the street from Port Royal Speedway. He loved attending the sprint car races with his brother and family. He also enjoyed taking apart and rebuilding car engines. Dick played high school soccer and competed as a wrestler in high school as well as one year at the collegiate level.

Dick graduated from Shippensburg State College in 1973 with a B.S. in Business Administration & Accounting. It was there at Shippensburg that he first met Linda. He worked at several locations as an accountant before joining the law firm of Herr & Low, P.C. in 1989. After devoting 28 years to the firm he retired in September of 2017, although he still helped train future employees from time to time.

In his free time, Dick enjoyed swimming, going to the gym (most recently Universal Athletic Center), woodworking, building his go-kart and mini bike, and watching baseball, football, and sprint car races. Above all, he loved spending time with his family. He was a dedicated and devoted father, grandfather, and husband who never missed his children's sporting or school events. He spent many years coaching his son and daughter as competitive swimmers, as well as coaching both of their soccer teams. He was very actively involved with the CV Summer Swim Team, as well as the CV High School Swim Team. He loved the beach and the ocean and would take his family on vacation every summer. Some of his favorite places included Fort Myers Beach, FL, Myrtle Beach, SC, Wrightsville Beach, NC, and the Grand Cayman Islands.

Dick had a huge heart, and will most be remembered as a kind, caring, selfless, and very generous individual who always put others' needs before his own. His laugh and smile could light up a room, and his bubbly personality and positive attitude toward life was infectious. He loved animals, especially the family's late dog, Heidi. Dick loved spending time playing with, and reading to his granddaughter, Peyton. They always had a special bond.

In addition to his wife Linda, Dick is survived by his daughter Kelly Sheerer of Ephrata, PA, his son Dr. Christopher Sheerer of Lancaster, PA, and granddaughter Peyton Sheerer. He is also survived by his sisters Dr. Marilyn Sheerer and her husband Mike Thompson of Wilmington, NC, Nancy Sheerer and her wife Susan Harley of Wilmington, NC, his brother Larry Sheerer and his wife Sally of Mount Joy, PA, his nephew Todd Sheerer, and his wife Elizabeth, and their two children Charlie and Sophia of Mountville, PA, his niece Erin Kirkpatrick and her husband Brett, and their daughter Eve of Lancaster, PA, his nephew Brian Perrin and his husband Marco Egoavil of Wilton Manors, FL, and niece Stephannie Perrin and her two daughters Addison and Molly Himmel of Wilmington, NC. He was preceded in death by his nephews David James Perrin, and Brandon Sheerer.

A celebration of life will be held for Dick on Saturday, September 16, 2023, at 11:00 am at Hamilton Park United Church of Christ, located at 1210 Maple Ave, Lancaster, PA 17603. All are welcome. If attending, please wear something bright and cheerful instead of black, as we truly want to celebrate Dick's life.

In lieu of flowers, please consider donating to the Epithelioid Hemangioendothelioma (EHE) Foundation, The Humane Society of Pennsylvania, or St. Jude Children's Research Hospital.
| | |
| --- | --- |
| | Contributed by rkohler3 on 2/15/11 - Image Year: 1965 |
| | Contributed by rkohler3 on 4/2/12 - Image Year: 1967 |
| | Contributed by rkohler3 on 4/2/12 - Image Year: 2012 |
| | Contributed by rkohler3 on 12/9/10 - Image Year: 1957 |
| | Contributed by rkohler3 on 12/9/10 - Image Year: 1962 |