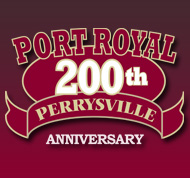 Helen Beale (GRAHAM) BEERS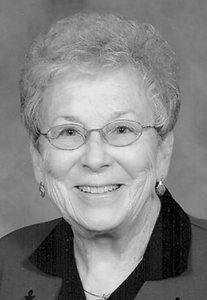 Click On Image To Enlarge
OBITUARY for HELEN G. BEERS

MIFFLIN - Helen G. Beers, 88, of Orchard Hills, Mifflin, died at 12:30 p.m. Monday, Feb. 3, 2014, at Brookline Manor, Mifflintown.

She was born Oct. 11, 1925, in Port Royal, a daughter of the late Edgar T. and Kathryn (Beale) Graham. Her husband, William E. Beers Jr., whom she married on Oct. 6, 1951, preceded her in death on Dec. 6, 1998.

Surviving are: one brother, Donald K. Graham and wife, Florence, of Wilmington, Del.; nieces and nephews, Janet Beers, of Manchester, N.J., Susan Browder, of Farmville, Va., Steven Beers, of Academia, William Beers, of Toms River, N.J., Linda Williams, of Bear, Del., and Donna Graham, of Evergreen, Colo.; five grandnieces; one great-grandnephew; and brother-in-law, Silas Beers, of Whiting, N.J.

Helen was a 1943 graduate of Tuscarora Valley High School, Port Royal. She retired in 1992 from the Juniata Valley Bank, Port Royal, after 47 years of service as a bank teller. She was a member of the Port Royal Presbyterian Church and also worked in the office of the Port Royal Speedway.

A funeral service will be held at 11 a.m. Friday, Feb. 7, 2014, at Rex Funeral Home, Port Royal, with the Rev. Crystal M. Lyde officiating. Interment will be in New Church Hill Cemetery, Port Royal.

A viewing will be held from 7 to 9 p.m. Thursday, at the funeral home.

Memorial donations may be made to the Music Fund of the Port Royal Presbyterian Church, P.O. Box 387, Port Royal, PA 17082.
| | |
| --- | --- |
| | Contributed by rkohler3 on 12/28/10 - Image Year: 1962 |
| | Contributed by rkohler3 on 12/9/10 - Image Year: 1943 |
| | Contributed by rkohler3 on 11/12/10 - Image Year: 1944 |
| | Contributed by rkohler3 on 1/16/11 - Image Year: 1946 |
| | Contributed by rkohler3 on 12/28/10 - Image Year: 1962 |
| | Contributed by rkohler3 on 8/13/19 - Image Year: 2003 |