Ralph Madison KEPNER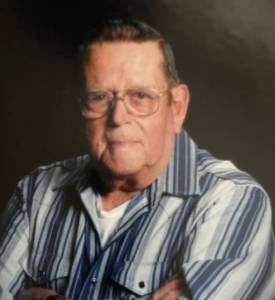 Click On Image To Enlarge
OBITUARY for RALPH M. KEPNER

Ralph M. Kepner, 89, formerly of Port Royal, passed away at 10:50 AM on Wednesday, October 5, 2022 at the Bridges at Brookline, Mifflintown.

Born on April 3, 1933 in Port Royal, Juniata County, he was a son of the late Alton and Rhoda (McCahan) Kepner.

He is survived by: his wife, Gladys M. (Roe) Kepner; three stepchildren, Sheri Landis and her husband Jim of McAlisterville, Scott Arnold and his wife Jessica, and Fred Arnold and his wife Toni all of Richfield; one son in law, Ed Beaston of Blain; one granddaughter, Beth Beaston; seven step grandchildren, Erin Byler and her husband Jared, Evan Landis and his wife Tess, Cassey Hicks and her husband Brett, Blake Armes and his wife Ravyn, Destiny Arnold, Jayce Arnold, and Cooper Arnold; one step great grandchild, Cameron Landis; and one brother, Earl Kepner of Lewistown.

In addition to his parents, he was preceded in death by his first wife, Dorothy (Colyer) Kepner on November 18, 1995, and one daughter, Deborah J. Beaston on November 7, 2020.

Mr. Kepner was a 1951 graduate of Tuscarora Valley High School in Port Royal.

Earlier in life, Ralph worked as a milk tester at various local farms; then, was employed as a welder for Standard Steel in Burnham; next, he proudly began his business, Kepner Welding and Fabrication and was a co-owner, along with his wife and stepson, of Stillhouse Storage in Port Royal.

His memberships included the First Baptist Church of Juniata County in Mifflintown, and various historical antique car clubs.

He enjoyed hunting, restoring old cars, going to car shows, and anything to do with classic and antique cars.

A funeral service will be held at 2:30 PM on Monday, October 10, 2022 at the Brown Funeral Homes, Inc., 100 Bridge St., Mifflintown with Pastor Bob Landis officiating. Interment will follow in New Church Hill Cemetery, Port Royal.

A viewing will be held from 1:30 PM until the time of the funeral services at 2:30 PM on Monday at the funeral home.

Memorial contributions in Mr. Kepner's memory may be made to the Juniata County Meals on Wheels, P.O. Box 251, Mifflintown, PA 17059.

Online condolences and tributes can be shared with the family at www.brownfuneralhomesinc.com.
| | |
| --- | --- |
| | Contributed by rkohler3 on 8/2/11 - Image Year: 1992 |
| | Contributed by mkinney on 9/7/10 - Image Year: 1937 |
| | Contributed by ray on 5/3/16 - Image Year: 1951 |
| | Contributed by ray on 5/3/16 - Image Year: 1951 |
| | Contributed by rkohler3 on 5/13/17 - Image Year: 1948 |
| | Contributed by rkohler3 on 7/16/14 - Image Year: 2012 |