Dr. Penn Purcell SHELLEY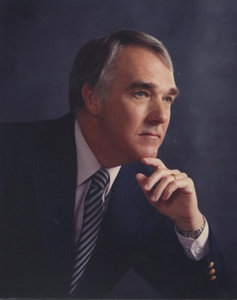 Click On Image To Enlarge
The third generation of the Shelley family who joined the medical profession is Dr. Penn Purcell Shelley, when he became a member of the Roxbury Medical Group of Succasunna, NJ. September 1961 he became an associate member of the Morris County Medical Society and was on the Courtesy Staff of the Dover General Hospital, Dover, NJ.

He was a graduate of Tuscarora Valley High School Class of 1949 and Bucknell University Class of 1953. His medical studies were completed at Jefferson Medical College in Philadelphia in 1957 with an internship at the Germantown Dispensary and Hospital from 1957-58. Following this he spent two years serving as a Lieutenant in the United States Naval Reserve and was stationed in the Caribbean, MCB in Grand Turk, Salvador and South Caicas at the Missile Tracking Station. He later served at the Armed Forces station in Pittsburgh. After serving his country he studied for one year in Internal Medicine at Geisinger Medical Center, Danville.

Penn Purcell Shelley was the only son of Penrose "Penn" and Laentena "Teenie" Esther McCahan Shelley. He was born April 10, 1931 and raised in Port Royal. He married Marilyn Dee Pieper and they had three sons: Mark, Scott and Douglas.
| | |
| --- | --- |
| | Contributed by rkohler3 on 8/20/10 - Image Year: 1931 |
| | Contributed by rkohler3 on 8/27/10 - Image Year: 1931 |
| | Contributed by mkinney on 9/6/10 - Image Year: 1937 |
| | Contributed by rkohler3 on 7/5/11 - Image Year: 1949 |
| | Contributed by rkohler3 on 5/27/17 - Image Year: 1949 |
| | Contributed by rkohler3 on 8/13/20 - Image Year: 1955 |
| | Contributed by rkohler3 on 8/20/10 - Image Year: 1958 |
| | Contributed by rkohler3 on 8/20/10 - Image Year: 1962 |
| | Contributed by rkohler3 on 8/20/10 - Image Year: 1962 |
| | Contributed by rkohler3 on 8/20/10 - Image Year: 2005 |