Dr. Amos Warren SHELLEY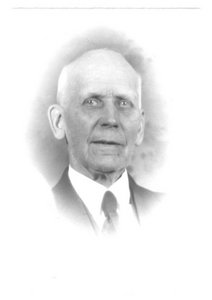 Click On Image To Enlarge
AMOS W. SHELLEY, physician and surgeon, Port Royal, Juniata County, Pa., was born July 26, 1850, at East Salem, Juniata County and died in Port Royal in 1934. He was a son of Henry and Catharine (Gingrich) Shelley.

AMOS W. SHELLEY attended the Delaware Township public schools until fourteen years of age, when he removed to McAlisterville, where he also attended school. At the age of fifteen he began teaching school, and continued during the winter of 1866-67 and 68. In the years 1869-70 he attended the State Normal School at Bloomsburg, teaching school the following winter at Galion, Ohio. Mr. Shelley had been quite successful as a teacher, having those mental traits that indicate rare aptitude for the important work of an educator. But he had fixed his ambition on another field for his life work. Accordingly, in the spring of 1872, he began to read medicine with Dr. H. R. Kelley, of Galion, Ohio, which was followed the same fall by his entrance to the medical department of the university located at Ann Arbor, Mich., where he remained for one year. In 1873 he entered the Bellevue Hospital Medical College, from which he graduated in the spring of 1874. In April 1874 he associated with Dr. Graham, and began the practice of his profession at Port Royal, Juniata County, where two years were passed, after which he removed to Harrisburg, practicing his profession there for several months. Returning to Port Royal, he remained there until his death, building up a fine practice, and enjoying a high degree the confidence of his patients and the respect of the community.

Dr. Shelley was married at Port Royal, December 24, 1874, to Annie M. Herr, daughter of Samuel L. and Sarah L. (Davis) Herr. They had seven children: Sarah H., wife of Rev. David T. Neely; Gertrude; Edith; Mary D.; Jay Warren; Anna M.; and Penrose Herr.

For fifteen years the Doctor was a member of the Port Royal school board, in which position he did much for the improvement of the schools, and the advancement of educational work. He was also the president of the board of health. Dr. Shelley was a member of Union Lodge, No. 324, F. and A. M., of Mifflintown; of Newport Chapter, No. 238, R. A. M., of Newport; and of Lewistown Commandery, No. 26, K. T., of Lewistown. He is also a member of the Juniata County Medical Society. In his political views the Doctor was a Republican. He was a consistent member of the Presbyterian Church, in which body he was an elder.
| | |
| --- | --- |
| | Contributed by rkohler3 on 8/20/10 - Image Year: 1930 |
| | Contributed by rkohler3 on 8/20/10 - Image Year: 1920 |
| | Contributed by rkohler3 on 8/20/10 - Image Year: 1910 |
| | Contributed by rkohler3 on 8/21/10 - Image Year: 1925 |
| | Contributed by rkohler3 on 1/24/12 - Image Year: 1888 |
| | Contributed by rkohler3 on 3/14/13 - Image Year: 1925 |