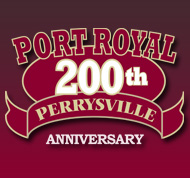 Bernal Wilbur "Wib" TAYLOR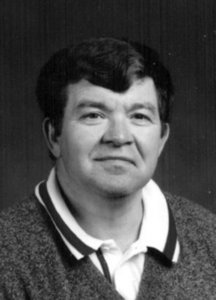 Click On Image To Enlarge
OBITUARY for BERNAL WILBUR 'WIB' TAYLOR

Bernal Wilbur "Wib" Taylor, 71, formerly of Mifflintown, died on Jan. 29, 2015, at his residence in Daytona Beach, Fla., due to complications of MS.

Born in 1943, he was the son of the late Bernal E. and Ruth (McCachren) Taylor.

Wib spent many of his young years around the Old Port Trading Post, owned by his father and uncle. Always active in sports, he played soccer, baseball, and basketball for Tuscarora Valley High School (class of 1961) and then baseball, soccer, tennis and wrestling for Carson-Newman College, Tenn.

Wib taught a variety of high school and middle school subjects including math, computer science, and physical education in public schools in Alabama, Mifflin County and Juniata County. After retiring from the JCSD in 1996, he went on to teach at Juniata Mennonite School and later tutored students in math at his Washington Avenue home. He was also a member of the Lion's Club.

Wib is remembered as a coach, working with pee-wee soccer and coaching high school soccer, boys' basketball, girls' basketball and tennis.
His career included a Juniata girls' basketball league championship in 1986 and undefeated tennis teams in 1988 and from 1991 to 1994. Active in sports himself, he took part in many tennis tournaments in Lewistown. He was ranked as high as fourth in singles and second in doubles with his brother in the Middle States Tennis Association.

Wib's most lasting legacy is his faith in Christ. He spent the last decades of his life teaching Sunday school and serving on various boards of Cedar Grove Brethren in Christ Church, even representing the church in Messiah College's ping pong tournaments. During a teaching sabbatical, he attended the Evangelical School of Theology in Myerstown, and in the latter stages of MS, completed course- work necessary to become a Lay Pastor in the BIC church. Even when difficult for him to see and write, he daily read his Bible and journaled prayers for his family and friends. Despite his struggles with MS, he remained faithful to God and clung to the verses of Isaiah 40:28-31, setting an example for family and friends alike. With the benefit of others in mind, Wib donated his body to UCLA for MS research.

Wib is survived by Judy (Brawley), his wife of 51 years, of Daytona Beach.

Also surviving are: sons William (Natalie) Taylor, of Cleveland, Ohio, Bradley Taylor of Daytona Beach, Fla; a daughter, Staci (Chris) Baker of Morgantown, W.Va.; a brother, Wayne (Lucy), of Mifflintown; and his nine grandchildren, Benjamin, Andrew, Julia, Meghan, Kayla, Jacob, Nathaniel, Bethlyn and Karisse will miss him greatly, as will many close extended family.

A memorial service will be held at 10:30 a.m. (visitation at 9:30 a.m.) on Saturday, Feb. 14, 2015, in the sanctuary of Cedar Grove Brethren in Christ Church, Mifflintown, with a luncheon to be held at 11:30 a.m. in the fellowship hall.

In lieu of flowers, please make a donation in his name to the National MS Society or the JDRF (Juvenile Diabetes Research Foundation).
| | |
| --- | --- |
| | Contributed by rkohler3 on 7/26/16 - Image Year: 2014 |
| | Contributed by rkohler3 on 8/20/10 - Image Year: 1945 |
| | Contributed by ray on 11/16/16 - Image Year: 1944 |
| | Contributed by rkohler3 on 8/13/10 - Image Year: 1945 |
| | Contributed by letwet on 11/8/10 - Image Year: 1945 |
| | Contributed by rkohler3 on 8/27/19 - Image Year: 1951 |
| | Contributed by rkohler3 on 9/24/12 - Image Year: 1951 |
| | Contributed by rkohler3 on 1/30/15 - Image Year: 1956 |
| | Contributed by rkohler3 on 1/30/15 - Image Year: 2006 |
| | Contributed by rkohler3 on 12/17/10 - Image Year: 1964 |
| | Contributed by rkohler3 on 12/17/10 - Image Year: 1969 |
| | Contributed by rkohler3 on 8/29/16 - Image Year: 2010 |