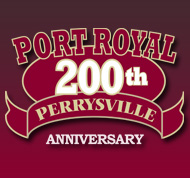 Nancy Elizabeth (MCCAHAN) WELLS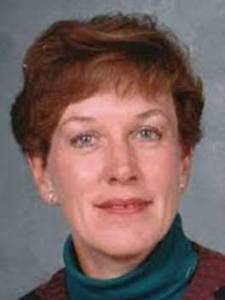 Click On Image To Enlarge
OBITUARY for NANCY ELIZABETH WELLS

ROUND ROCK, Texas – Nancy Elizabeth Wells, 82, former resident of Hamilton, Illinois, passed away quietly and comfortably in the presence of nursing staff and hospice caregivers at Ascension Seton Williamson Hospital in Round Rock, Texas, on Tuesday, Feb. 1, 2022.

Nancy was the youngest of three children born to the late Rev. Eugene McCahan and wife, Dorothy McCahan, in Huntingdon, Pennsylvania, on Oct. 10, 1939. She was predeceased by her oldest brother, Malcolm, while Dave currently resides in College Park, Maryland. When Nancy was one year old, the family moved to Hannibal, New York. When she was five, the family relocated to Port Royal, Pennsylvania, where Nancy resided until adulthood.

[A 1957 graduate of Tuscarora Valley High School in Port Royal], Nancy attended Maryville College, in Maryville, Tennessee. She transferred to the University of Pittsburgh after two years of study in order to enroll in nursing school. Nancy earned her nursing degree at Pitt and embarked on a lifelong career as a registered nurse.

Nancy's initial nursing assignments were in Cleveland, Ohio, and Los Angeles, California. She then entered a one-year geriatric nursing program in Washington, D.C. On her way back from D.C. to California, Nancy stopped off in Knoxville, Tennessee, where she had a chance meeting with Dick Wells, who, in Nancy's words, "Swept me off of my feet." Dick was a divorced father of four children, Sally, Judy, Dick Jr. and Kitty. Nancy and Dick married in 1970.

Eventually settling in the state of Connecticut where Dick was a sales executive in the corrugated box industry, Nancy worked in a variety of nursing assignments. She was a visiting nurse and also assigned to several hospitals in Connecticut at one time or another. The couple moved to Foxboro, Massachusetts, in 1978 and then to Hamilton, Illinois, in 1985. While in Hamilton, Nancy worked in the Keokuk Area Hospital in Keokuk, and also as a visiting geriatric care nurse for neighboring communities. Her nursing credentials and selfless devotion to her husband inspired Nancy to care for Dick throughout his battle with Alzheimer's. When her husband passed away in 2016 [2017], Nancy moved to Georgetown, Texas. with her stepson, Dick Wells Jr. and daughter-in-law, Margo Chase-Wells. This final relocation ensured that Nancy would always be near family. Nancy was blessed to be present for the arrival of two Texas-born great-grand-children.

Nancy loved animals, enjoying the company of a variety of dogs and cats throughout most of her life. She had a beautiful singing voice, participating in church choirs wherever her travels took her. Nancy loved football, traveling to St. Louis to spend the weekend with her husband for every Rams home game. Among her many talents, Nancy also excelled at cooking. She was always patient and kind to her stepchildren and grandchildren who were frequent visitors… often for extended periods.

Nancy is survived by her brother Dave; four stepchildren; eight grandchildren; and five great-grandchildren.

Nancy lived humbly and virtuously and was dearly loved by family and friends alike. Family members find comfort in knowing that Nancy is reunited in heaven with her husband Dick... no doubt enjoying watching football together again.
| | |
| --- | --- |
| | Contributed by rkohler3 on 11/28/11 - Image Year: 1957 |
| | Contributed by rkohler3 on 6/3/10 - Image Year: 1957 |
| | Contributed by rkohler3 on 11/10/10 - Image Year: 1957 |
| | Contributed by rkohler3 on 11/29/14 - Image Year: 1957 |
| | Contributed by rkohler3 on 9/17/16 - Image Year: 1957 |
| | Contributed by rkohler3 on 8/13/22 - Image Year: 2017 |