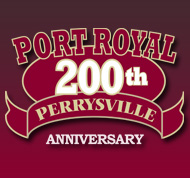 Glen David "Skip" KEPNER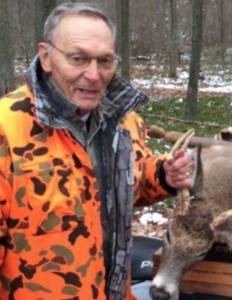 Click On Image To Enlarge
OBITUARY for GLEN D. "SKIP" KEPNER, JR.

Glen D. "Skip" Kepner, Jr., 83, died Wednesday, Jan. 4, 2023, at his home near Port Royal.

Born March 16, 1939, in Port Royal, he was a son of the late Glen D. and Sara Martha "Mart" (McCahren) Kepner, Sr.

He is survived by his wife, Nancy J. (Kohler) Kepner whom he married July 17, 1976, four children, Tim Kepner and wife, Resa, of Port Royal, Ted Kepner and wife, Rhonda, of Port Royal, Josh Kepner and wife, Brooke, of Media and Sarah Wriglesworth and husband, Brian, of Port Royal, seven grandchildren, Jed Kepner, Abby Allison, Asher, Rosie, and Nora Wriglesworth, and Audrey and Owen Kepner, one great-granddaughter, Avery Allison, one brother Spence Kepner and wife, Paulette, of Port Royal, and a cousin who was like a brother, Wayne Taylor and wife, Lucy, of Mifflintown.

In addition to his parents, he was preceded in death by his first wife, Helen (Amig) Kepner, an infant daughter, Joelle, and a cousin who was like a brother, Wib Taylor.

After graduating from Shippensburg State Teachers College, where he played baseball, Skip taught school in the Juniata County School District for over 30 years where he coached baseball, basketball, golf, tennis and soccer. He also raised and sold Christmas trees.

He was a member of the Port Royal Presbyterian Church and thoroughly enjoyed teaching the adult Sunday school class. He was also a member of the Juniata County Sportsmen's Club and the Port Royal Men's Baseball Team.

He enjoyed participating in sports and other outdoor activities, especially hunting, fishing, and tennis, with his family and friends.

His services will be held on Saturday, Jan. 14, at Port Royal Presbyterian Church, 404 Main Street, Port Royal with the visitation beginning at 11 a.m. followed by a memorial service at noon with Rev. Kenneth Kitzmiller officiating. Interment in Old Church Hill Cemetery, Port Royal, will be at the convenience of the family.

In lieu of flowers, those who desire are asked to make a memorial contribution to the Port Royal Presbyterian Church, PO Box 387, Port Royal, PA 17082 or to the Juniata County Tennis Assoc., 39 Hilltop Dr. Mifflintown, PA 17059.

Guss Funeral Home, Inc., 20 S. Third St., Mifflintown, is assisting with the arrangements. Condolences may be left at www.gussfh.com.
| | |
| --- | --- |
| | Contributed by rkohler3 on 11/28/11 - Image Year: 1957 |
| | Contributed by rkohler3 on 6/3/10 - Image Year: 1957 |
| | Contributed by rkohler3 on 8/20/10 - Image Year: 1940 |
| | Contributed by rkohler3 on 9/15/10 - Image Year: 1942 |
| | Contributed by rkohler3 on 8/20/10 - Image Year: 1945 |
| | Contributed by rkohler3 on 8/13/10 - Image Year: 1956 |
| | Contributed by rkohler3 on 8/13/10 - Image Year: 1957 |
| | Contributed by rkohler3 on 8/13/10 - Image Year: 1957 |
| | Contributed by rkohler3 on 6/6/14 - Image Year: 1951 |
| | Contributed by rkohler3 on 12/17/10 - Image Year: 1964 |
| | Contributed by rkohler3 on 12/17/10 - Image Year: 1969 |
| | Contributed by rkohler3 on 12/16/10 - Image Year: 2008 |
| | Contributed by rkohler3 on 8/29/16 - Image Year: 2010 |
| | Contributed by rkohler3 on 9/28/12 - Image Year: 2012 |
| | Contributed by rkohler3 on 10/4/15 - Image Year: 2015 |
| | Contributed by rkohler3 on 10/4/15 - Image Year: 2015 |
| | Contributed by rkohler3 on 3/12/18 - Image Year: 2018 |
| | Contributed by rkohler3 on 10/10/18 - Image Year: 2018 |
| | Contributed by rkohler3 on 8/2/19 - Image Year: 2019 |
| | Contributed by rkohler3 on 4/19/21 - Image Year: 2019 |