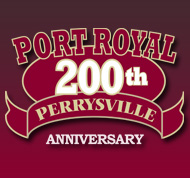 J. Harold BOYER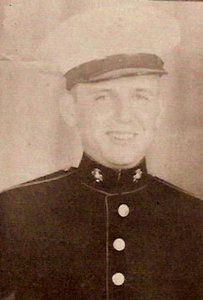 Click On Image To Enlarge
OBITUARY for J. HAROLD BOYER, SR

J. Harold Boyer Sr., 81, of 502 Oliver Court, Belleville, died at 3:40 a.m. Friday, Jan. 20, 2006, at Valley View Haven, Belleville. Born July 21, 1924, in Turbett Twp., Juniata County, he was the son of the late John Ritzman Boyer and Ada Lena Kinzer Boyer. His wife, Jane Barr Boyer, whom he married Nov. 2, 1946, survives. Also surviving are his children, John H. Boyer Jr., and wife Kathryn, Belleville, and Mrs. Ann Tomlinson and husband Drew, Petersburg; a sister, Mrs. Dorothy Pennel, York; and his grandchildren, Jason Frank Boyer, John Gregory Boyer, Courtney Ann Tomlinson, and Meagan Elizabeth Tomlinson.

He was preceded in death by two brothers, Earl J. Boyer and George W. Boyer; and a sister, Marian Hemperly.

He served in the U.S. Marine Air Corps where he participated in numerous engagements throughout the Pacific Theater during World War II. Most of his working years were with the Russell National Bank until his full retirement in 1994. During those years with the bank, he served in nearly every department capacity and became president of the bank in 1976, retiring as vice-chairman of its board of directors. He also was active with and served various capacities in the Pennsylvania Bankers Association and the American Bankers Association, becoming president of the Central Pa. Group in the late 1970s.

Additionally, he was proud of his service years to the Mifflin County Industrial Development Committee, the Lewistown Hospital Foundation, 4-H Horse and Pony Club, American Heart, Junior Grangers, Rotary, and Kiwanians.

While at the bank, he was a founding charter member of the local chapter of the American Institute of Banking.

He attended and completed various bank related educational programs at Bucknell, Northwestern, and Columbia universities. He also was chairman of the Pa. Bankers Convention.

He was a member of the East Kishacoquillas Presbyterian Church, Reedsville, where he was an elder of the church, superintendent of the Sunday school, and treasurer of the Huntingdon Presbytery. He was a trust officer of the Russell Bank and held memberships with the Elks Lodge #143, Masonic Lodge #205 F and AM, and the National Board of American Bankers.

Memorial services will be held at 2:30 p.m. Sunday, Jan. 22, 2006, at the Chapel of Valley View Haven, Belleville, with the Revs. Charles McGaha, Faust Hissong, and Galen Sharp officiating. Interment will be private in Church Hill Cemetery, Reedsville.
| | |
| --- | --- |
| | Contributed by ranjude on 2/2/21 - Image Year: 1940 |
| | Contributed by rkohler3 on 10/7/11 - Image Year: 1993 |