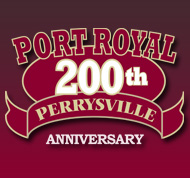 Dwight B. "Bud" HOWER, Jr.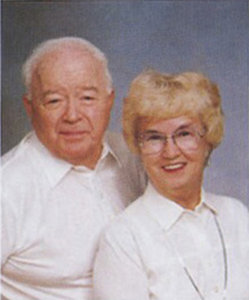 Click On Image To Enlarge
OBITUARY for DWIGHT B. 'BUD' HOWER JR.

PORT ROYAL - Dwight B. "Bud" Hower Jr., 87, of 903 Milford St., Port Royal, died at 9:30 a.m. Thursday, Nov. 24, 2011, at Lewistown Hospital.

Born May 6, 1924, in Port Royal, he was a son of Dwight B. Sr. and Helen (Barton) Hower. His wife, Ruth (Miller) Hower, whom he married Aug. 7, 1948, survives.

Also surviving are: one daughter, Georgia Hower Hutchings and husband, Denny, of Port Royal; two sons, Dwight Book Hower III and wife, Jennifer, of Centre Hall, and Robert D. Hower and wife, Stacey, of Port Royal; and one granddaughter, Taylor Hower.
He was the last of his family, being preceded in death by a sister, Elaine Cassey, and two brothers, Frank "Hank" Hower and Robert Stanley Hower.

Bud was a 1942 graduate of Port Royal High School. He attended Penn State University, where he studied pre-med.

He was a veteran of World War II, serving in the U.S. Army as a medic sergeant.

Early in life, he worked for the former H. C. Hower Lumber Co., Port Royal. Later, he managed the former Old Port Milling Co., Old Port, and later he worked in construction. Bud retired from the Tuscarora Evergreen Farm, Port Royal.

He was a member of the Port Royal Lutheran Church and the VFW Post #5863, Mifflintown.

Funeral services will be held at 11 a.m. Monday, Nov. 28, 2011, at the Rex Funeral Home, Port Royal, with the Rev. Charles L. Hershberger officiating.

Viewing will be held from 10 a.m. until the time of the service Monday at the funeral home.

Interment will take place at 11 a.m. Tuesday, Nov. 29, in the New Church Hill Cemetery, Port Royal. Military graveside services will be conducted by the Juniata County Veterans Council.

In lieu of flowers, memorial contributions may be made to the Port Royal Ambulance Service, PO Box 265, Port Royal, PA 17082 or to Pets Come First, PO Box 493, Lemont, PA 16851.
| | |
| --- | --- |
| | Contributed by rkohler3 on 4/10/10 - Image Year: 1945 |
| | Contributed by rkohler3 on 12/26/10 - Image Year: 1938 |
| | Contributed by rkohler3 on 12/26/10 - Image Year: 1935 |
| | Contributed by rkohler3 on 10/7/11 - Image Year: 1993 |