Mary (MCCORMICK) KOHLER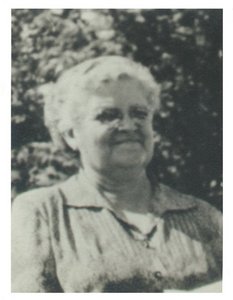 Click On Image To Enlarge
Mary Edna McCormick, was one of four children of Charles B. McCormick and Sadie V. McMeen.

Mary McCormick was born in Turbett Township on April 17, 1886 and attended the Presbyterian Church at Port Royal. In 1905 she married Warren M. Kohler and then became a member of the Port Royal Lutheran Church. This marriage would eventually produce four children. Along with her family and church activities, she was a member of Turbett Grange No. 781. Mary McCormick Kohler died at the home of her daughter, Jesse (Mrs. Warren) Book at 9:05 AM on September 27, 1954. She was 68 years, 5 months and 10 days old. She was buried at the Old Church Hill Cemetery.

She was the mother of John M., Darwin H., Jessie and Warren B. Kohler.
| | |
| --- | --- |
| | Contributed by rkohler3 on 3/20/10 - Image Year: 1888 |
| | Contributed by rkohler3 on 9/3/14 - Image Year: 1905 |
| | Contributed by rkohler3 on 8/1/11 - Image Year: 1913 |
| | Contributed by rkohler3 on 11/25/10 - Image Year: 1944 |
| | Contributed by rkohler3 on 3/20/10 - Image Year: 1951 |
| | Contributed by rkohler3 on 3/21/10 - Image Year: 1951 |
| | Contributed by rkohler3 on 12/26/10 - Image Year: 1947 |
| | Contributed by rkohler3 on 1/23/13 - Image Year: 1953 |
| | Contributed by rkohler3 on 3/20/10 - Image Year: 1954 |