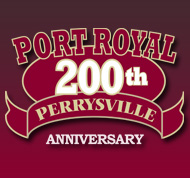 Jonathan "Doc" WERT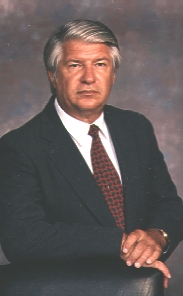 Click On Image To Enlarge
Dr. Jonathan M. WERT, Jr.

Jonathan Maxwell Wert, Jr., PhD., was born November 8, 1939 in Port Royal, PA, son of Jonathan M. Wert, Sr. (1909-1989) and Helen Leona Leonard Wert (1917-2003). His siblings include: Shirley M. Wert Paige (1936-1999), Nancy A. Wert Taylor, James L. Wert, Charles R. Wert, David A. Wert (1946-1957) drowned in a farm pond, and Donald R. Wert. His grandparents, George Lawrence (1872-1946) and Laura Agnes Swartz Wert (1874-1942) moved their family, which eventually numbered six children, from Greenwood Township, Perry County, Pa to First Street (then known as Water Street), Port Royal about 1900. Children of George L. and Laura Swartz Wert included: Charles H. Wert (1895-1977), Harry S. Wert (1897-1938) killed on the Lewistown Narrows, Mary Eleanor Wert Crozier (1900-1977), William L. Wert (1904-1986), Park R. Wert (1907-1977), and Jonathan M. Wert, Sr. above. The Wert's were mainly carpenters in the early years, and their father George, with the assistance of his sons, constructed and operated the Fish Basket below the mouth of the Tuscarora Creek on the Juniata River near Port Royal. Eels were caught and sold up until the early 1940's. The family also cut and removed ice from the Tuscarora Creek and Juniata River, kept it in underground storage using sawdust, and sold the ice to the public in the 1920's and 30's.

Dr. Wert is off the seventh generation of Wert's in America, his immigrant ancestor being Johann Adam Wirth (born 1727 in Berod, Westerwald, Germany and died in 1806 in Upper Paxton Township, Dauphin County, PA) who came to this country in 1753 and settled first in Lebanon, PA and after 1760 in Upper Paxton Township, Dauphin County (then Lancaster County), PA at the village of Killinger, near Millersburg, PA. Johann Adam Wirth married in 1755 to Eva Elizabeth Schnug (1730-1800), and they had nine sons and two daughters. Two sons served in the Revolutionary War, one of them being Johannes Wirth (1758-1805) ancestor of Jonathan.

Dr. Wert is married to Wendy J. Wert, and they have seven children: Jonathan M. Wert III, Kimberly Dee Wert, Jon Adam Wert, Justin Tyler Wert, Amanda Elizabeth Wert, Gabriel Chadwick Wert, and Emily Lauren Wert.

Jonathan attended Port Royal Elementary School, and he graduated from Tuscarora Valley High School in 1958. He then enlisted in the U.S. Marine Corps (1958-1961) and received an honorable discharge in 1964. He graduated from Austin Peay State University, Clarksville, TN; BS degree in 1966 (certified secondary school teacher in biology, science, and health) , and MS degree in biology and psychology in 1968. Dr. Wert received his PhD from the University of Alabama in 1974 with a major in administration, higher education, and minors in planning and biology.

Dr. Wert began his career as a Naturalist with the PA Department of Forests and Waters in 1968, and was employed as Chief Naturalist for Bays Mountain Park, Kingsport, TN, the Tennessee Valley Authority, Knoxville, TN, and later with The Pennsylvania State University (Energy Extension Service). About 1986, he created his own management consulting company, Management Diagnostics, Inc. (MDI) providing services including management efficiency audits, nuclear safety audits, environmental education, energy technology transfer, organizational culture assessment and improvement initiatives, and safety and environmental compliance, and training. See MDI at: www.mdi-wert.com

Dr. Wert's hobbies include, hunting, fishing, nature photography, and genealogy. He published the first history of the Wert Family in 1996, and currently has over 65,000 names in his genealogy data base. He has helped numerous individuals track their families back to their immigrant ancestors and beyond. Dr. Wert was selected as American Motor's Conservationist of the Year in 1976, and he has been recognized in numerous Who's Who publications and professional directories for his work.

The Wert's live at 909 Main Street, Port Royal.
Contributed by bradybryner on 2/5/11 - Image Year: 1953

Contributed by rkohler3 on 5/5/16 - Image Year: 1958

Contributed by rkohler3 on 5/5/16 - Image Year: 1958

Contributed by rkohler3 on 8/31/11 - Image Year: 1959

Contributed by rkohler3 on 8/31/11 - Image Year: 1966

Contributed by penns-best on 5/24/10 - Image Year: 2005

Contributed by jwert on 2/9/11 - Image Year: 2009

Contributed by jwert on 2/9/11 - Image Year: 2010

Contributed by jwert on 2/9/11 - Image Year: 2010

Contributed by rkohler3 on 8/26/11 - Image Year: 2011

Contributed by rkohler3 on 11/20/11 - Image Year: 2011

Contributed by teena on 5/24/10