Dorothy Romayne (FULTON) KEPHART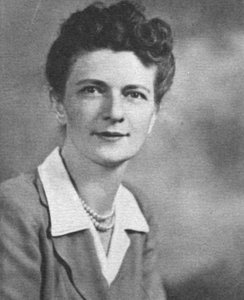 Click On Image To Enlarge
Dorothy Romayne Fulton was the daughter of William Harvey and Sceola Gertrude (Hench) Fulton. She was born March 10 1910 and died July 30, 2001. She graduated from Port Royal High School in the Class of 1929. She was married to Gordon James Kephart.


OBITUARY for DOROTHY FULTON KEPHART

SAN PABLO, CA - Dorothy R. Kephart, 91, of San Pablo, CA, formerly of Port Royal, died at 6:30 a.m. Monday, July 30, 2001, at Vale Healthcare, San Pablo, CA.

Born March 10, 1910, Turbett Township, Juniata County, she was the daughter of the late William Harvey and Seola Gertrude (Hench) Fulton. Her husband, Gordon James Kephart, died Aug. 14, 1990.

She is survived by a daughter, Judith Gertrude Kephart, Richmond, CA.

She was the last of her immediate family, having been preceded in death by four sisters, C. Josephine Keeley, Mary Johnson, Gertrude Johnson and Mildred Gebhart.

She was a retired teacher and taught in the high schools of Clearfield, Centre and Juniata counties. She was the assistant principal of the Tuscarora Valley High School until its consolidation with the Mifflintown schools.

She was a published author of poetry and essays and assisted in compiling geneological information for a number of family histories. She and her late husband compiled the history of the Old Church Hill Cemetery, Port Royal.

She was a member of the Port Royal Lutheran Church, where she was a Sunday school teacher for many years and had served on the church council.

She was also a member of the General Thomas Mifflin Chapter of the Daughters of the American Revolution, the Juniata County Historical Society and the Mifflin Chapter 260 Order of the Eastern Star.

Graveside services will be held at 1:30 p.m. Saturday at the New Church Hill Cemetery, Port Royal, with the Rev. Marton J. Roberson officiating.

There will be no viewing.

Memorial contributions may be made to: the Port Royal Lutheran Church, PO Box 267, Port Royal, PA 17082-0267.

The Rex Funeral Home, Port Royal, is in charge of arrangements.
| | |
| --- | --- |
| | Contributed by rkohler3 on 11/4/09 - Image Year: 1929 |
| | Contributed by rkohler3 on 3/13/11 - Image Year: 1959 |
| | Contributed by rkohler3 on 3/10/11 - Image Year: 1962 |