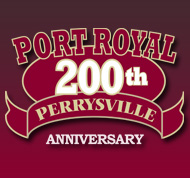 Ruth E. (NELSON) SIEBER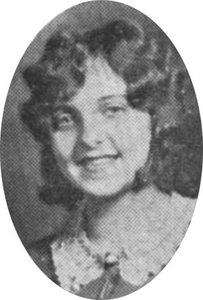 Click On Image To Enlarge
Ruth E. Nelson was graduated from Port Royal High School in the Class of 1930. Four years later, Ruth Nelson graduated from Susquehanna University.

She was married to Stanley R. Sieber. She and Stanley had three children, Sue Lyter of Willow Street, PA, Judith Sieber, deceased, and Russell Sieber of Thompsontown, PA.

Mrs. Sieber taught at Crossroads one-room school, second grade at Thompsontown, and at Juniata High School as the first teacher of Special Education in the county.

She then became the Supervisor of Special Education for three counties, Juniata, Snyder, and Perry. In 1956, she finished a Masters Degree in Special Education at Penn State.

When each county formed their own school districts, she chose to work for Perry County.

After the Intermediate Units were formed in 1971, she was hired by the Capital Area Intermediate Unit and worked for them for the remainder of her career as a school psychologist out of the New Bloomfield office.

Besides public education, Mrs. Sieber was involved in church education as a long-time adult Sunday School teacher at Emmanuel Lutheran Church, Thompsontown. She and Mr. Sieber also were the leaders for a time of the church's Luther League youth group.

She resides in Thompsontown.

OBITUARY for RUTH E. NELSON SIEBER

THOMPSONTOWN - Ruth E. Sieber, 100, of Thompsontown, died at 9:30 p.m. on Wednesday, June 5, 2013, at her home.

Born on April 7, 1913, in Thompsontown, she was a daughter of the late C. Roy and Gertrude E. (Kinzer) Nelson. On Oct. 1, 1936, she married Stanley R. "Stan" Sieber, with whom she shared nearly 69 years of marriage, until he preceded her in death on July 15, 2005.

Surviving are her children, Sue Lyter and her husband, Ron, of Willow Street, and S. Russell "Rusty" Sieber and his wife, Sandra, of Thompsontown, and she leaves behind seven grandchildren and seven great-grandchildren.

She was preceded in death by a daughter, Judith Ann Sieber, in August 1990.

Mrs. Sieber was a 1930 graduate of Port Royal High School, a 1934 graduate of Susquehanna University and a 1956 graduate of Penn State University with a master's degree in special education. Ruth was a member of the Pennsylvania Association of School Retirees, the Order of the Eastern Star, Mifflin Chapter 260, Mifflintown, and Emmanuel Lutheran Church, Thompsontown, where she taught the adult Sunday school class for many years, and at one time, led the church's Luther League youth group along with her husband Stanley.

Her teaching career started in a local one-room schoolhouse. She was involved in forming the first special education class in the area and later became the supervisor of special education for Juniata, Perry and Snyder counties. After this she began working for the Capital Area Intermediate Unit as a school psychologist until retiring in 1977.

A memorial service will be held at 1 p.m. on Sunday, June 23, 2013, at the Emmanuel Lutheran Church, Thompsontown, with the Rev. Michael Sigler officiating. Interment will be in Emmanuel Lutheran Cemetery, Thompsontown.

For those who wish, memorial contributions in Mrs. Sieber's memory may be made to the Emmanuel Lutheran Church, P.O. Box 217, Thompsontown, PA 17094.

Online tributes and condolences may be sent to the family by visiting www.brownfuneralhomesinc.com.
| | |
| --- | --- |
| | Contributed by shelco on 9/5/12 - Image Year: 1996 |
| | Contributed by rkohler3 on 6/11/13 - Image Year: 2012 |