Bradford E. "Brady" KEPNER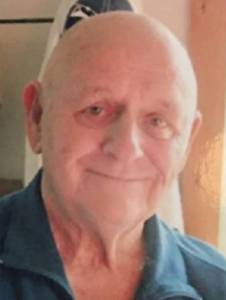 Click On Image To Enlarge
Bradford E. "Brady" KEPNER was the son of John Cleveland and Gertrude Mary (Smith) Kepner. He graduated from Tuscarora Valley High School in the Class of 1945.

OBITUARY for BRADFORD E. KEPNER

Bradford E. Kepner, 93, of Hummelstown, passed away into the arms of Jesus on February 21, 2021 in the Hershey Medical Center.

He was born October 27, 1927 in Port Royal, son of the late John and Gertrude Kepner.

Mr. Kepner was a Corporal in the Air Force during World War II. After the service, he attended Thompson Institute and went on to be an accountant for the former AMP Inc until eventually becoming an administrative manager and retiring after 37 years of service.

His memberships include: 1st United Methodist Church of Hershey; the NRA; Robert Burns Lodge #464 and the Harrisburg Consistory.

Bradford is survived by his second wife, Doris G. (Smith) Kepner; daughters, Debra A. (James) Hess and Karen S. (Dennis) Kulp; son, Craig D.(Lori) Kepner; 6 grandchildren and 11 great grandchildren; 2 step-grandchildren and 4 step-great grandchildren; brother, Leon Kepner and sisters, Bernice James and Andrea Aron.

In addition to his parents, he was preceded in death by his first wife, Roberta J. (Brackbill) Kepner and brothers, Keith, Donald & John Kepner and stepson, Rick Powell.

Funeral services will be held on Monday, March 1, 2021 at 10:30 AM at Devonshire Church, 5630 Devonshire Road, Harrisburg. The family will begin receiving guests at 10AM. Private interment with military honors will be in the Indiantown Gap National Cemetery.

In lieu of flowers, the family prefers memorial contributions be made to: Hospice of Central PA, 1320 Linglestown Rd., Harrisburg, PA 17110. Hoover Funeral Homes & Crematory of Hershey is handling the arrangements.

Send condolences via the online guest book at www.hooverfuneralhome.com www.pennlive.com/obits.
| | |
| --- | --- |
| | Contributed by rkohler3 on 10/8/09 - Image Year: 1945 |
| | Contributed by rkohler3 on 11/22/22 - Image Year: 1941 |
| | Contributed by rkohler3 on 1/15/13 - Image Year: 1943 |
| | Contributed by rkohler3 on 9/14/12 - Image Year: 1979 |