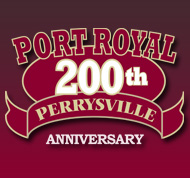 Stanley Walter "Stan" LEE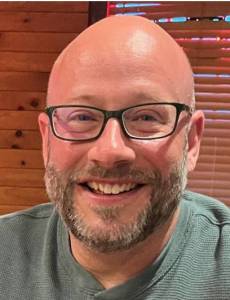 Click On Image To Enlarge
OBITUARY for STANLEY "STAN" WALTER LEE

Stanley "Stan" Walter Lee, 44, of East Waterford and formerly of Port Royal, passed away Thursday, March 9, 2023.

Born November 29, 1978 in Bloomsburg, PA, he is the son of Polly (Burns) Lee and David Lee of Port Royal.

In addition to his parents, he is survived by his wife Jessica Lee, two step-daughters Josie and Julia Rice, sister Emily Shepherd and husband Kurt, niece Ashleigh Green, aunts, uncles and other extended family. Stan is also survived by an important group of friends whom he treasured.

Stan graduated from Juniata High School in 1997. He played soccer, tennis, and the drums in band. He grew up attending the Port Royal Presbyterian Church. From a young age, Stan helped with his family's photography business. After graduation, Stan attended Harrisburg Area Community College and later bartending school to receive mixology training. Over the course of his life, he worked for Stop 35 Restaurant, The Bread of Life Restaurant, Empire Kosher, Severn Trent, Route 333 Supplies, Wanda's Deck and Beach Club, American Eagle Outfitters, The Juniata Sentinel, Gordan Hollis Landscaping, and helped Mark Book with pool installations. In more recent years, Stan worked in sales at Empire Kosher and as a car salesman for John H. Sheaffer, Inc.

Earlier in life, Stan coached kids' soccer, deejayed weddings, and hunted and fished. Stan's friends were an important part of his life, and he spent countless hours with them and their families. He not only spent his time with them, but also helped with their house projects, cooked with and for them, and was "Uncle Stan" to their children.

In more recent years, Stan was a past committee member and Treasurer of the Tuscarora Chapter of Ducks Unlimited. He served as a board member for Lack-Tuscarora EMS and Lack-Tuscarora EMS Fireman's Relief Association, and as a newer member to the East Waterford Community Park Committee and the Port Royal Lions Club. Stan had been attending church most recently at the East Waterford Presbyterian Church.

There were three things most passionate to Stan. One was the love of food and cooking and the dream of owning a restaurant one day. Stan cooked not for the purpose of just to eat but to really appreciate each dish. He genuinely loved preparing food for people and seeing people enjoy it.

Another of Stan's passions was his love of music. Stan had an extensive collection and attended numerous concerts in his life. He loved so many genres but country music was in his soul.

But above all else, Stan was the most passionate about his wife, step-children, and treasured friends. He poured his heart into those relationships and gave every ounce of love and devotion one possibly could give. The selfless love, devotion and kindness that Stan showed, and the sheer happiness that constantly radiated from him is nothing short of amazing. He always gave, never expected in return, and rarely took when someone tried giving back. He is a bright light that will burn forever in the hearts of the many lives he touched. Stan is the definition of love.

A celebration of Stan's life will be held on Saturday, March 25, 2023 at 11:00 a.m. at the Cedar Grove Brethren in Christ Church.

In lieu of flowers, please consider making a donation to the Lack-Tuscarora EMS, PO Box 96, East Waterford, PA 17021 or to the Friendship Fire Co. Ladies Auxiliary, in care of Megan F. Miller, Treas., 201 8th St., Port Royal, PA 17082.
| | |
| --- | --- |
| | Contributed by rkohler3 on 2/17/23 - Image Year: 2021 |