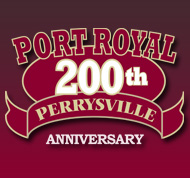 Arlene I. (WRAY) BAUMGARDNER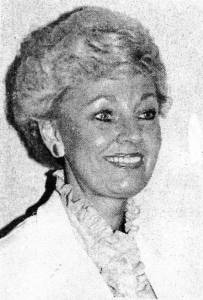 Click On Image To Enlarge
OBITUARY for ARLENE I. BAUMGARDNER

Arlene I. Baumgardner, 86, of Mifflintown, formerly of Port Royal, passed away on Monday, Dec. 26, 2022 at Valley View Retirement Community.

Born March 13, 1936, in Mifflin County, she was a daughter of the late William W. and Vesta M. (Lepley) Wray. She was preceded in death in December 2021 by her husband, Harry A. "Bucky" Baumgardner, whom she married Nov. 27, 1957.

Surviving are two children, Steven M. Baumgardner and wife, Jill of Mifflintown, and Lori A. Kint and husband, Robert of Lewistown; four grandchildren, Carly Lewis Mohr, of Mifflintown, Jennie Baumgardner Guilfoyle and husband, Brant of Mifflintown, Caryn Baumgardner, of Port Royal, and Alexander Lewis and wife, Lauren of Redondo Beach, CA; great grandchildren, Kiera and Declan Guilfoyle and Laviera and Shae Bottorff, of Mifflintown; step grandchildren, Michael Henry and wife, Nikki, of Sterling, VA, Justin Henry and wife, Ashley, of Lewistown, and Erin Henry, of Breinigsville; step great grandchildren, Kenda, Kailee, Taylor and Andrew Henry and Oliver and Evelyn Holubowski; two sisters, Edith Wray, of Lewistown and Lois Johnson, of Columbus, OH, and brother, William Wray and wife, Beth, of Camp Hill.

In addition to her parents and husband, Arlene was also preceded in death by her sister, Katherine J. Rodkey; brother-in-law, Russel Johnson; sister-in-law, Margaret Wray; brother-in-law, Carl "Ed"Rodkey, and son-in-law, Steven A. Henry.

Arlene was a 1954 graduate of Lewistown High School. She retired after 22 years from Juniata Valley Bank as manager of the Port Royal Branch.

Burial will be at Mt Rock Cemetery at the convenience of the family. A celebration of life will be announced at a later date. Arrangements are entrusted to King-Barr Funeral Home LLC.

Memorial contributions in Arlene's memory are respectfully encouraged to Valley View Retirement Community, 4702 E. Main St. Belleville, PA 17004.

Condolences can be sent on kingbarrfuneralhome.com.
| | |
| --- | --- |
| | Contributed by rkohler3 on 5/23/23 - Image Year: 1990 |