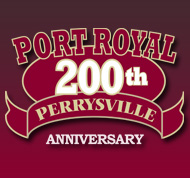 Harry A. "Bucky" BAUMGARDNER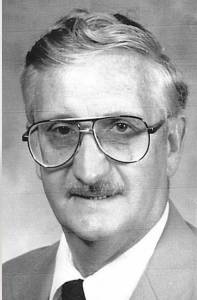 Click On Image To Enlarge
OBITUARY for HARRY A. BAUMGARDNER JR.

Harry A. Baumgardner Jr., 91, of Mifflintown, passed away Saturday, Dec. 11, 2021, at Valley View Haven Retirement Community in Belleville.

Born Dec. 4, 1930, in Lewistown, he was the son of the late Harry A. Baumgardner Sr. and Blanche Esther (Taylor) Baumgardner.

In addition to his parents, he was preceded in death by his brother, John William Baumgardner; sisters, Blanche Baumgardner, Shirley Lane, Dixie Williams; step-sisters, Roberta Ross and Peggy Sachs; brother-in-law, Stan Rutherford; step-mother, Amy Baumgardner; and son-in-law, Steven A. Henry.

Harry is survived by his wife, Arlene I. (Wray) Baumgardner, whom he married Nov. 27, 1957; children, Steven M. Baumgardner and wife Jill, of Mifflintown, Lori A. Henry and fiance Robert Kint, of Lewistown; four grandchildren, Carly Lewis Mohr, of Mifflintown, Jennie Baumgardner Guilfoyle and husband Brant, of Mifflintown, Caryn Baumgardner Geedey, of Port Royal, Alex Lewis and wife Lauren Dunn Lewis, Redondo Beach, Calif., and great-grandchildren, Kiera Guilfoyle, Declan Guilfoyle, Laveira Bottorff and Shae Bottorff, three step-grandchildren, Michael Henry and wife Nikki, of Virginia, Justin Henry and wife Ashley, of Lewistown and Erin Henry and husband Stanley Holubowski, of Allentown, six step-great-grandchildren, Kenda Henry, Kailee Henry, Taylor Henry, Andrew Henry, Oliver Holubowski, and Evelyn Holubowski; three half-sisters, Bonnie Ritchey and husband Russ, of McClure, Beatrice Rutherford, of Lewistown, Amy Price and husband Jim, of Lewistown; two half-brothers, Pastor Mike Baumgardner and wife Pastor Crystal, of Port Royal, and John David Baumgardner and wife Maryjane, of Bellefonte.

Harry graduated from Lewistown High School in 1948, Shippensburg State College in 1956, and Ohio State University in 1966.

He served in The United States Air Force from 1948 to 1952 and was discharged as a staff sergeant. He served in education as a teacher, coach, mathematics supervisor, assistant business manager and business manager for 37 years. 36 of these years were in Juniata County [Several at TVHS]. Harry was a past member of Mifflintown Rotary and was a Methodist by faith.

Graveside services for the family will be held at 11 a.m. on Saturday, Dec. 18, 2021, at Mount Rock Cemetery.

A public celebration of life service will be announced at a later date.

Arrangements have been entrusted to King-Barr Funeral Home LLC, 120 Logan St., Lewistown.

In lieu of flowers, memorial contributions in Harry?s memory are respectfully encouraged to: Valley View Haven Retirement Community, 4702 E. Main St., Belleville, PA 17004.

Online condolences can be shared with the family at www.kingbarrfuneralhome .com.
| | |
| --- | --- |
| | Contributed by ray on 5/23/23 - Image Year: 1990 |