Miles J. HECKENDORN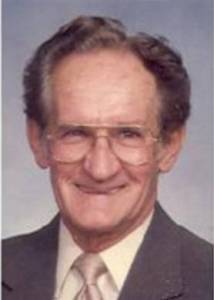 Click On Image To Enlarge
OBITUARY for MILES J. HECKENDORN, JR.

Miles J. Heckendorn, Jr., 83, died October 21, 2006, in Fort Pierce, Florida.

Miles was born in Petersburg, Pennsylvania, and was a resident of Port St. Lucie, FL since 1960, coming from Port Royal, Pennsylvania where he was employed by the Pennsylvania Railroad.

He was a charter member of the Port St. Lucie First United Methodist Church; was a US Army veteran serving during WWII; was a radio announcer with WIRA; ordained into the Methodist Ministry; served First United Methodist church of Fort Pierce as Associate Pastor then Anthony Florida First Methodist Church; served as Director of YMCA Fort Pierce/St. Lucie County; served 25 years on the Board of Directors for AbbieJean Russell Care Center; was the Business Office Manager for Lawnwood Regional Medical Center in Fort Pierce, FL; was a Master Mason of Union Lodge #324 of Mifflintown, PA and a member for 55 years; retired at 68 years of age.

Survivors include his son and daughter-in-law, Miles J. "Skip" and Linda Heckendorn of St. Cloud, MN; daughter and son-in-law, Patti and Kim Heffelfinger of Jensen Beach, FL; grandchildren: Miles and Lena Heckendorn of Norway, Jenny and Cody Olson of St. Paul MN, Karyn Heckendorn of St. Cloud, MN, Lisa and Tim Carbaugh of Port St. Lucie, FL, David and Jen Heffelfinger of Gainesville, FL, great-grandchildren are Kristina Heckendorn of Norway, Emily Carbaugh of Port St. Lucie, FL, and Gavin Olson of St. Paul, MN.

He is preceded in death by his wife, Sara Heckendorn and sister, Martie Raffensberger,

Memorial contributions may be made to the First United Methodist Church Building Fund, 260 S. W. Prima Vista Blvd., Port St. Lucie, Florida 34983 or Treasure Coast Hospices, 1201 S. E. Indian Street, Stuart, Florida 34990.
| | |
| --- | --- |
| | Contributed by rkohler3 on 12/1/22 - Image Year: 1941 |
| | Contributed by rkohler3 on 11/24/22 - Image Year: 1971 |