Virginia R. (ARD) HAINES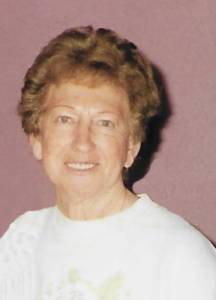 Click On Image To Enlarge
OBITUARY for VIRGINIA R. HAINES

Virginia R. Haines, 89, of McAlisterville, passed away at 8 p.m., Wednesday, March 3, 2021 at her residence surrounded by her family.

Born on Dec. 7, 1931, in [Old Port] Turbett Township, Juniata County, she is the daughter of the late Joseph and Jennie (Bitner) Ard.

On Aug. 28, 1971, she married her surviving husband, Charles L. Haines with whom she was blessed to share almost 50 years of marriage.

She is survived by her children, Kimberly A. Dressler and her husband Eric, of Mifflintown, Barry Landis and his wife Jeanie, of McAlisterville, and Rick Landis and his wife Gayle, of Mifflintown; eight grandchildren, McKala Dressler and her companion Nathan Ehrenzeller, Madison Dressler, Tammy Marshall and her husband Paul, Scott Landis and his wife Mandy, Brad Landis and his wife Lindsey, Tyler Landis and his wife Staci, Mike Landis and his wife Brenda, and Brett Landis; 12 great grandchildren; two sisters, Joyce Fox of Middletown and Grace Schoffstall of Somerset; and many nieces and nephews.

In addition to her parents, she was preceded in death by one brother, Bill Ard and three sisters, Mary Jane Ard, Nancy Fleisher, and Carol Reed.

Earlier in life, Virginia was employed as a Seamstress with the Shellenberger's Dress Factory in McAlisterville and later was proud to be a homemaker.

She loved tending to her garden, chickens, and camping; however, her greatest joy was spending time with her family.

Public Graveside Services will be held at 1 p.m. on Tuesday, March 9, 2021, at the East Salem Cemetery with Pastor Jodi L. Strawser officiating.

There will be no public viewing or visitation.

Arrangements have been entrusted to the Brown Funeral Homes, Inc., 111 Westfall St., McAlisterville.

Online condolences and tributes can be shared with the family at www.brown funeralhomesinc.com.
| | |
| --- | --- |
| | Contributed by rkohler3 on 3/7/21 - Image Year: 1943 |
| | Contributed by rkohler3 on 3/5/21 - Image Year: 1944 |