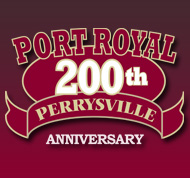 Barry F. VAWN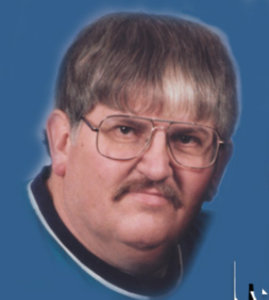 Click On Image To Enlarge
OBITUARY for BARRY F. VAWN

Barry F. Vawn, 68, of East Waterford, passed away at 10:43 a.m., Tuesday, March 19, 2019, at his residence.

Born on May 3, 1950, in Lewistown, he was a son of the late Mary (Vawn) Peck and was raised by his late aunt, Pauline Vawn.

On Nov. 25, 1976, he married his surviving wife, Lucy A. (Minium) Vawn, with whom he was blessed to share over 42 years of marriage.

In addition to his wife, he is survived by two sons, Jamie R. Minium and his wife, Lisa, of Milroy and Daniel L. Vawn and his wife, Darla, of East Waterford; two brothers, Carl Peck Jr., James Peck, both of Roxbury; a sister, Carol Houtz of Ohio; seven grandchildren, Lauren Vawn, Caitlen Vawn, Beca Vawn, Travis Minium, Lakota Minium, Colton Minium, Justin Green and a great-granddaughter, Adeline Minium.

In addition to his parents, he was preceded in death by a brother, Donald Vawn.

Barry was a 1968 graduate of Tuscarora Valley High School, Port Royal and a member of the former Cross Keys United Methodist Church, a life member of the NRA, and a member of the East Waterford Fire Company.

He was last employed at Empire Kosher Poultry Inc. in Mifflintown as a truck driver.

Barry loved the outdoors, being an avid hunter. He also enjoyed watching NASCAR and football and had a love of Mopar. He would always say, "It's Mopar or no car."

Funeral services will be held at 11 a.m., Saturday, March 23, 2019, at the Brown Funeral Homes Inc., 100 Bridge St., Mifflintown with Pastor William N. Esborn and Richard Harter, Hospice Chaplain officiating. Interment will follow at McCulluch's Mills Cemetery, Honey Grove.

Family will receive friends from 9 a.m. until the time of the funeral services at 11 a.m. Saturday at the funeral home.

In lieu of flowers, memorial contributions in Mr. Vawn's memory can be made to the American Diabetes Association, 3544 N. Progress Ave., Suite 101, Harrisburg, PA 17110.

Online condolences and tributes can be shared with the family at www.brownfuneralhomes inc.com.
| | |
| --- | --- |
| | Contributed by rkohler3 on 3/21/19 - Image Year: 1968 |