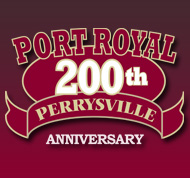 Alma E. (BRACKBILL) HUSLER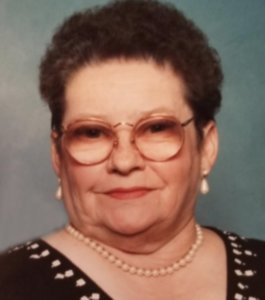 Click On Image To Enlarge
OBITUARY for ALMA E. HUSLER

Alma E. Husler, 84, of Mifflintown, passed away at 5:30 AM on Tuesday, January 22, 2019 at her residence.

Born on June 20, 1934 in Port Royal, Juniata Co., she is a daughter of the late Jesse and Della (Swartz) Brackbill.

On June 6, 1951, she was married to her surviving husband, Donald E. Husler, Sr., with whom she was blessed to share more than 67 years of marriage.

In addition to her husband, she is survived by her children, Donald "Red" Husler and his wife Cathy of Mifflintown, Stephen H. Husler of Port Royal, Thomas S. Husler and his wife Pamela K., and Julie A. Rodgers and her husband Rich, all of Mechanicsburg; ten grandchildren, Jason Husler, Matthew Husler, Erin Leach, Derek S. Husler, Jared K. Husler, Lance A. Husler, Abigail Saxon, Andrea Husler, Bridget E. Malinoski, and Mary A. Rodgers; and five great-grandchildren, Jordan Husler, Joshua Husler, Adrian Husler, Chasen Husler, and Ethan Husler.

In addition to her parents, she was preceded in death by three sisters, Violet Van Sickle, Jessie Fairman, and Adrienne Wright; and three brothers, Richard, Otho, and Arthur Brackbill.

Mrs. Husler was a 1950 graduate of Tuscarora Valley High School, Port Royal and a member of the First Baptist Church in Mifflintown where, in earlier life, enjoyed teaching Sunday School, directing Vacation Bible School, singing in the choir, serving in the nursery, and running the Grandmother?s Club.

Alma loved reading, crossword puzzles, and Sudoku, but her greatest joy came from spending time with her husband and her family.

Funeral Services will be held at 11:00 AM on Saturday, January 26, 2019 from the First Baptist Church, 23964 Route 35 North, Mifflintown, with Pastor Ronald Shupe officiating. Interment will be private at New Church Hill Cemetery in Port Royal.

A viewing will be held from 10:00 AM until the time of the funeral services at 11:00 AM on Saturday at the church.

Arrangements have been entrusted to the Brown Funeral Homes, Inc., 100 Bridge St., Mifflintown.

To send flowers to the family of Alma E. Husler (Brackbill), please visit our Heartfelt Sympathies Store.
| | |
| --- | --- |
| | Contributed by rkohler3 on 1/25/19 - Image Year: 1950 |
| | Contributed by rkohler3 on 1/25/19 - Image Year: 1949 |
| | Contributed by rkohler3 on 1/25/19 - Image Year: 1948 |