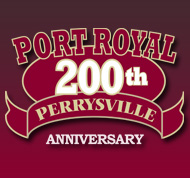 Paul Roy ARMSTRONG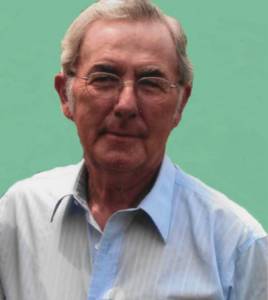 Click On Image To Enlarge
OBITUARY for PAUL R. ARMSTRONG

Paul R. Armstrong, 88, of Port Royal, passed away at 10:10 p.m. on Friday, December 31, 2021, at his home.

Born on June 9, 1933, in Spruce Hill Township, Juniata County, he was a son of the late J. Roy and Helen D. (Horning) Armstrong. On May 25, 1957, he married his surviving wife, Betty R. (Stitt) Armstrong, with whom he was blessed to share more than 64 years of marriage, before his passing.

In addition to his wife, he is survived by his daughters, Bettina K. Laudig, of Mechanicsburg, Cheryl A. Pittman, of Harrisburg; 4 grandchildren, Aaron Pittman, Kenda Edwards, Jairod Laudig and wife Christy and Jordan Laudig; 6 great-grandchildren, Shilah Laudig, Veigha Laudig, Mitchell Vovakes, Jayde Edwards, Makenzi Edwards, Kennadie Edwards and he leaves behind 2 great-great-grandchildren, Ivy Vovakes and Janayah Edwards.

In addition to his parents, he was preceded in death by his brother Jay G. Armstrong on October 29, 2016, making him the last of his generation.

Mr. Armstrong was a member of the Lower Tuscarora Presbyterian Church, Academia, where he served on the church session, a 1951 graduate of Tuscarora Valley High School, Port Royal, and a member of the Pennsylvania Farm Bureau.

Paul, along with his late brother Jay, owned and operated Armstrong Brothers, which operated several farms and delivered agricultural products to local farms in the surrounding counties until his retirement in 2006.

While farming was his passion, Paul, followed the career of the late Dale Earnhardt Sr. and NASCAR in general. He loved attending the Juniata County and Bloomsburg fairs, local festivals where he could be the people person that he was. He had a gift that he could meet anybody and make them feel like a lifetime friend; however, being a loving husband, father, grandfather, great-grandfather and great-great-grandfather was his greatest joy and pleasure.

A funeral will be held at 11:30 a.m. on Saturday, January 8, 2022, from the Lower Tuscarora Presbyterian Church, Academia with Rev. Joanne Torma officiating. Interment will follow in the Academia Cemetery.

There will be no viewing; however, a visitation will be held from 10:30 a.m. until the time of service, Saturday, January 8, 2022, at the church.

For those that wish, memorial contributions in Mr. Armstrong?s memory may be made to Academia Cemetery Assoc., C/o Mary Louise Bell, Treas., 641 Glenn Hollow Road, Port Royal, PA 17082, or to the Juniata County Food Pantry, P.O. Box 44, Mifflintown, PA 17059.

The funeral arrangements have been entrusted to the Brown Funeral Homes, Inc., 100 Bridge St., Mifflintown.

Zoom information: please note this is not a link, once on Zoom add the ID and password, if you have any questions regarding the Zoom please contact the church at 717-527-4300.
| | |
| --- | --- |
| | Contributed by rkohler3 on 5/3/16 - Image Year: 1951 |
| | Contributed by rkohler3 on 5/3/16 - Image Year: 1951 |
| | Contributed by rkohler3 on 5/13/17 - Image Year: 1948 |