Gerald "Jerry" EATON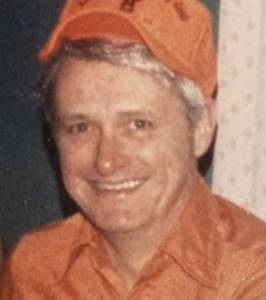 Click On Image To Enlarge
OBITUARY for GERALD L. "JERRY" EATON

Gerald L. "Jerry" Eaton, 76, of Thompsontown, went to be with his Lord and Savior at 9:51 PM on Saturday, October 28, 2023 at the Geisinger Lewistown Hospital.

Born on November 18, 1946 in Baltimore, MD, he is the son of the late Carl L. and Zella I. (Gloss) Eaton.

On December 29, 1990, he was married to his surviving wife, Connie M. (Musser) Eaton with whom he was blessed to share more than 32 years of marriage before his passing.

In addition to his wife, he is survived by his children, Kevin D. Eaton and his wife Laurie of Thompsontown, Adam S. Eaton of Florida, Heidi Jo Goss and her husband Howd of Alfarata, Sean Pannebaker of Hagerstown, MD, and Nikki Pannebaker and her fiance Chris Wolfkill of Lewistown; nine grandchildren, Kaleb Eaton, Carl Eaton, Jeremiah Goss, Jacob Goss, Brylee Estes, James Pannebaker, Ryan Pannebaker, Alyson Dalton, and Tony Dalton; six great grandchildren; and one great great grandchild.

In addition to his parents, he was preceded in death by four great grandchildren.

Mr. Eaton was a 1964 graduate of Tuscarora Valley High School in Port Royal and served and retired as a State Police Trooper with over 29 plus years of service to the Commonwealth. He also was currently serving as the Mayor of the Borough of Thompsontown.

His memberships included the Thompsontown United Methodist Church, Thompsontown Ambulance League, was a Lifetime Member and Past Fire Chief of Thompsontown Volunteer Fire Company No. 8, and was an avid Civil War enthusiast.

Jerry will be remembered as a loving and devoted husband, father, and grandfather.

Memorial Services will be held at 11:00 AM, Saturday, November 11, 2023 from the Thompsontown United Methodist Church, 7 W. Main St., Thompsontown with the Rev. Donald Walters officiating. Interment will be private.

There will be a visitation from 10:00 AM until the time of the memorial services at 11:00 AM on Saturday, November 11th at the church.

In lieu of flowers, memorial contributions in Mr. Eaton's memory can be made to the Thompsontown Methodist Church, P.O. Box 157, Thompsontown, PA 17094 or to the Thompsontown Volunteer Fire Company No. 8, P.O.Box 143, Thompsontown, PA 17094.

Arrangements have been entrusted to the Brown Funeral Homes, Inc., 111 Westfall St., McAlisterville.
| | |
| --- | --- |
| | Contributed by rkohler3 on 4/24/16 - Image Year: 1964 |