Charles "Charlie" STOUFFER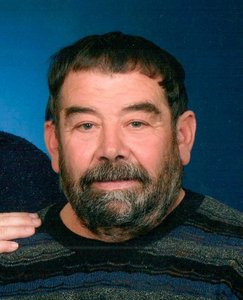 Click On Image To Enlarge
OBITUARY for CHARLES E. 'CHARLIE' STOUFFER

Charlie Stouffer, 71, of Port Royal, passed away Tuesday, Sept. 19, 2017, at his home, following a short illness from a brain tumor.

Born on June 18, 1946, he was the son of the late Clair and Bertha (Kille) Stouffer. On Dec. 31. 1979, he married Martha (Krepps) Stouffer, who survives.

In addition to his wife, Charlie is survived by two daughters: Diana Zimmerman and husband, Michael, of Port Royal: Emily Crunkleton and husband, Josh "Crunk," of Green Castle; and two grandchildren: Ella and Levi Zimmerman.

Preceding him in death was a brother, William "Bill" Stouffer, and a sister, Ethel Smith. He was the last of his immediate family.

Charlie was a 1965 graduate of Tuscarora Valley High School.

He was a member of the Port Royal United Methodist Church and the Pennsylvania Farm Bureau.

A lifetime farmer on his family's dairy farm, Charlie farmed alongside his father until his passing in 1977. He then took over the farm and continued farming alone until he sold the dairy cow herd in 2004. In May 2005, he started working at Energex American, where he continued working up until his illness.

He enjoyed attending auctions and flea markets, where he looked for hammers to purchase. He had a goal to collect 1,000 hammers.

Charlie loved his "red" Farmall International tractors, collecting both big and small ones.

A gentle spirit and easy to get along with, Charlie was well-liked by many. He enjoyed helping others. Each year, he volunteered for ringing the bell for the Salvation Army. He also liked to help with the clean-up after the 4-H Youth Fair and the Juniata County Fair.

His funeral will be held 11 a.m., Friday, Sept. 22, 2017, at the Port Royal United Methodist Church, with Rev. Terry J. Brosius officiating. Interment will follow in the New Church Hill Cemetery, Port Royal.

A viewing will take place from 6:30 to 8:30 p.m., Thursday, Sept. 21, 2017, at the Rex Funeral Home, Port Royal. There will also be a viewing at 10 a.m., Friday, at the Port Royal United Methodist Church until the time of service.

Memorials may be made in Charlie's memory to the Irene West Family Center, c/o Port Royal United Methodist Church, P.O. Box 396, Port Royal, PA 17082.
| | |
| --- | --- |
| | Contributed by rkohler3 on 12/12/14 - Image Year: 2005 |
| | Contributed by ray on 7/4/17 - Image Year: 1965 |
| | Contributed by rkohler3 on 7/4/17 - Image Year: 2010 |