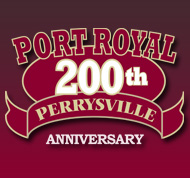 Gerald "Jerry" CLARK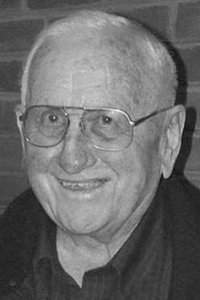 Click On Image To Enlarge
OBITUARY for GERALD H. 'JERRY' CLARK

Gerald H. "Jerry" Clark, 93, of Mifflintown, died at 5:42 a.m. on Thursday, April 23, 2015, at his home.

Born on March 10, 1922, in Spruce Hill Twp., Juniata County he was a son of the late J. Irvin and Nellie B. (Swartz) Clark. On June 16, 1945, he married his surviving wife, Daisy R. (Crozier) Clark, with whom he shared nearly 70 years of marriage.


In addition to his wife, he is survived by his sons, Donald G. Clark and his wife, Brenda, Dennis E. Clark and his wife, Kaye, Keith B. Clark and his wife, Kathy, Craig J. Clark and his wife, Bonnie, all of Mifflintown; sister, Dorothy Lambert and her husband, William, of Mechanicsburg; eight grandchildren, Brian Clark, Mike Clark, Curt Clark, Jonathan Clark, Scott Clark, Kristen Clark Ritzman, Nathan Clark, Chad Clark, and 15 great-grandchildren.

One grandson, Todd E. Clark, and one brother, Niles I. Clark, preceded him in death.

He was a 1940 graduate of Juniata Joint High School, where he was class president and was awarded the All American Farmer Degree and the Keystone Farmer Degree. He was a member of the Port Royal United Methodist Church, the Mifflintown Lions Club and the Walker Grange #786. During his tenure as president of the Juniata County Agricultural Society, he served as promoter of the Port Royal Speedway and was inducted into the York County Racing Club Hall of Fame.

Gerald was a retired dairy farmer who owned and operated the Olde Canal Farm, Mifflintown, and during his retirement he was employed by John E. Groninger General Contractor.

Jerry's greatest joy was attending the sporting activities of his sons, grandchildren and great-grandchildren.

Funeral services will be held at 10 a.m., Monday, April 27, 2015, from the Brown Funeral Homes, Inc., 100 Bridge St., Mifflintown, with the Rev. Terry Brosius officiating. Interment will be in the Old Church Hill Cemetery, Port Royal.

Viewing will be held from 6 p.m. until 8 p.m., Sunday, April 26, 2015, at the funeral home.

The family will provide all funeral flowers and kindly asks that memorial donations in Mr. Clark's memory may be made to Hospice: The Bridge, 305 4th St, Pleasant Acres, Lewistown, PA 17044, or to the Port Royal United Methodist Church, P.O. Box 396, Port Royal, PA 17082.

Online tributes and condolences may be sent to the family by visiting www.brownfuneralhomes-inc.com.
| | |
| --- | --- |
| | Contributed by rkohler3 on 12/1/14 - Image Year: 2005 |