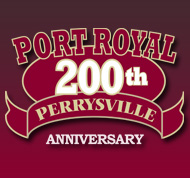 Harold Stitt "Sonny" BOOK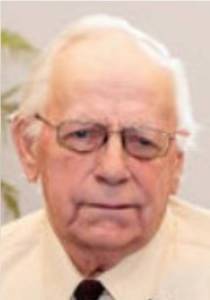 Click On Image To Enlarge
OBITUARY for HAROLD S. 'SONNY' BOOK

Harold S. "Sonny" Book, 84, of Port Royal, passed away Monday, April 19, 2021, at his home near Tuscarora.

Born Feb. 3, 1937, in Spruce Hill Township on his grandparent's farm, he was a son of the late Harold and Madelon (Stitt) Book.

He is survived by his wife of 50 years, Jayne (Shields) Book, whom he married Nov. 21, 1970, one daughter, Shari Book, of Thompsontown, one son, Frederick Book and wife, Ashlee, of Port Royal, three sisters and one brother, Diane Ditmer and husband, Robert, of Port Royal, Joyce Eckhart and husband, Paul, of Bethel, Verna Gilliland and husband, William, of Port Royal, and Mark Book and wife, Marie, of Port Royal.

In addition to his parents, he was preceded in death by one sister, Helen Smith.

"Bookie" graduated from Tuscarora Valley High School in 1955. During high school, he helped with his father's canned milk route, eventually taking ownership. He drove truck for W. D. Speece in Thompsontown, Fenner Trucking, and retired from hauling live poultry for Empire Kosher.

As a life-long farmer, he had a passion for farming and his own Book's Century Farm.

He was a member of Free Spring Church of the Brethren, Turbett Grange, and the West Branch Crop Management Association.

He enjoyed reading, putting puzzles together, things related to trains, and spending time with his family.

There will be a visitation at Free Spring Church of the Brethren on Friday, April 23, beginning at 9:30 a.m., followed by the service at the church at 11 a.m. with Pastor Terry Smith officiating. There will be no public viewing. Interment will be in Old Church Hill Cemetery, Port Royal. Those attending the service are asked to wear a mask and practice social distancing.

Memorial contributions may be given to Free Spring COB, 670 Free Spring Rd., Mifflintown, PA 17059.

Guss Funeral Home, Inc., 20 S. Third St., Mifflintown, has care of the arrangements.

Condolences may be left at www.gussfh.com.
| | |
| --- | --- |
| | Contributed by rkohler3 on 4/21/21 - Image Year: 1958 |
| | Contributed by rkohler3 on 10/2/14 - Image Year: 2014 |
| | Contributed by rkohler3 on 7/15/16 - Image Year: 2016 |