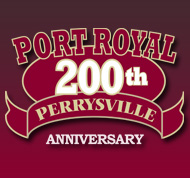 Graham E. TAYLOR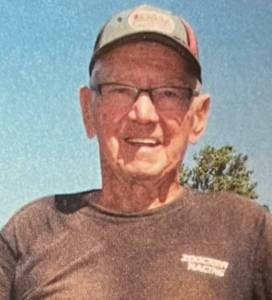 Click On Image To Enlarge
OBITUARY for GRAHAM E. TAYLOR

Graham E. Taylor, 84, of Port Royal, passed away at 4:30 PM on Tuesday, April 4, 2023 at Locust Grove Retirement Village, Mifflin.

Born on February 3, 1939, in Spruce Hill Twp., Juniata County, he is a son of the late Chauncey Sr. and Pearl (McCormick) Taylor.

On January 26, 1957, he married his surviving wife, Betty L. (Weaver) Taylor with whom he was blessed to share over 66 years of marriage before his passing.

In addition to his wife, he is survived by his children, Larry A. Taylor and his wife Cheryl of Port Royal, Pamela J. "Penny" Harpster of McAlisterville, and Denise A. Poorman and her husband Rich Jr. of Bellefonte; five grandchildren, Jennifer Willy and spouse, Shania Taylor, Jordan Taylor, Kyle Poorman and his wife Kristin, and Kody Poorman; five great grandchildren, Gavin Willy, Keiran Willy, Braelynn Shawver, Paisley Poorman, Keaton Poorman, and one on the way; one brother, Robert Taylor and his wife Fran of Anderson, SC; and many generations of nieces and nephews.

In addition to his parents, he was preceded in death by one daughter in law, Cindy Taylor; one granddaughter, Kathy Taylor; one grandson, Derek Taylor; and eight siblings, James Taylor Sr., Jack Taylor, Chauncey Taylor Jr., Helen Goshorn, Kenneth Taylor Sr., David Taylor, Richard Taylor, and Ronald Taylor.

Mr. Taylor co-owned Gra-Ter Industries in Beavertown for over 20 years and also worked alongside his son, Larry, at Taylor Service Center in Port Royal.

Racing was Graham's passion for over 62 years and belonged to many racing associations such as IHRA, WDRA, SBRA, ARCA, NASCAR, and the Central Penn Racing Association. He raced in many different divisions and series such as Modifieds, Sprints, Late Models, Limited Late Models, Hobby, ARCA Series, the Winston Cup Series in NASCAR, Drag Cars, and was a fixture at Beaver Springs Dragway, Port Royal Speedway, and Selinsgrove Speedway.

In addition to his love of racing, he also enjoyed hunting, where he was a Hunting Guide in Wyoming for seven years.

Funeral Services will be held at 11:00 AM, Tuesday, April 11, 2023 from the Beaver Springs Dragway, 109 Race Track Lane, Beaver Springs with Pastor Kenneth Kitzmiller officiating. Interment will be private.

A viewing will be held from 9:30 AM until the time of the funeral services at 11:00 AM on Tuesday at Beaver Springs Dragway.

In lieu of flowers, memorial contributions in Mr. Taylor's memory can be made to DRAW (Drag Racing Association of Women), 4 Hance Drive, Charleston, IL 61920.

Arrangements have been entrusted to the Brown Funeral Homes, Inc., 100 Bridge St., Mifflintown.

RACING CAREER

GRAHAM TAYLOR was born in Spruce Hill Township, a son of the late Chauncey S. and Pearl (McCormick) Taylor. Graham married Betty Weaver in 1957 and they have a son Larry and daughters, Denise and Penny.

Graham has spent much of his adult life as a race car driver. He began racing modifieds in 1963 at the Port Royal Speedway, where he won the track championship in '84 and '85. He switched to the ARCA division of NASCAR from 1988 through 1994.

In 2006 his focus shifted to drag racing. He and his children compete regularly at Beaver Springs Dragway. At the age of 75 [2014], Graham still has racing in his blood.

During the late 1900s, Graham and his son Larry owned and operated the garage that is located at the west end of Town Lane where Route 333 intersects with Route 75.
| | |
| --- | --- |
| | Contributed by rkohler3 on 8/30/14 - Image Year: 2014 |
| | Contributed by rkohler3 on 8/30/14 - Image Year: 1990 |
| | Contributed by rkohler3 on 8/31/14 - Image Year: 2011 |
| | Contributed by rkohler3 on 8/31/14 - Image Year: 2009 |
| | Contributed by rkohler3 on 9/2/14 - Image Year: 1954 |