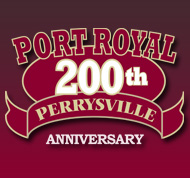 Robert J. "Bob" CRIMMEL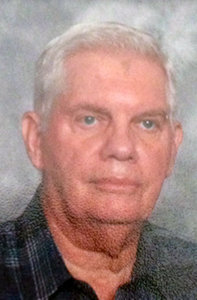 Click On Image To Enlarge
OBITUARY for Robert J. CRIMMEL

MIFFLINTOWN - Robert J. Crimmel, 75, of Mifflintown, passed away Thursday, June 5, 2014, at Brookline Manor, surrounded by his wife and family.

The younger of two children, he was born Dec. 3, 1938, in Center, and was the son of the late John Melvin and Sarah Rebecca (Emery) Crimmel.

He is survived by: his wife, Mary (Jones) Crimmel; three children, Steven Robert Crimmel and wife, Glenda, of Harrisburg, Susan Rene MacTarnaghan and husband, Clay, of Mifflintown, and Michael Todd Crimmel and wife, Leann, also of Mifflintown; six grandsons, Kevin Crimmel, Kyle Crimmel, Nick Bodley, Neil Bodley, Nathan Bodley and Eric Crimmel; one granddaughter, Erin Crimmel; and a sister Helen (Crimmel) Sieber, of Port Royal.

Bob graduated from Tuscarora Valley High School in 1956 and from Juniata College in Huntington in 1960 with a Bachelor of Science degree in mathematics.

As a young man, he worked in West Chester for Texas Eastern Pipeline and then for American Viscose, FMC Corporation, Avtex Fibers, and Lewistown Specialty Yarns, in Lewistown, until his retirement in 1994.

Bob was a quiet man and his family was especially important to him. He enjoyed time spent hunting, working on antique cars and on mechanical repair projects, as well as spending time at his son Michael's farm. He quietly followed his grandchildren's sporting and scholastic events.

He was an avid hunter, sportsman and regularly participated in and won trap shooting competitions at Juniata County Sportsmen's Association in the 1970s and 1980s.

He was a longtime National Rifle Association member and Juniata College supporter. He was a boy scout and an accomplished baseball pitcher and soccer player for Port Royal Little League and Tuscarora Valley High School. He pitched and won the game to send his little league team to the Little League World Series in Williamsport.

His memorial service will be held at 11 a.m. on Monday, June 9, 2014, at Guss Funeral Home Inc., 20 S. Third St., Mifflintown, with the Rev. Ken Hepner officiating. Interment will be in Union Memorial Cemetery, Mifflintown.

Although there will be no viewing, the family will receive friends from 10 to 11 a.m. Monday, at the funeral home.

In lieu of flowers, memorial contributions may be made to the National Rifle Association Foundation, P.O. Box 1546, Merrifield, VA 22116-9851, Ducks Unlimited, One Waterfowl Way, Memphis, TN 38120 or Parkinson's Disease Foundation, 1359 Broadway-Suite 1509, New York, New York 10018.

Condolences may be left at www.gussfh.com.
| | |
| --- | --- |
| | Contributed by rkohler3 on 9/25/18 - Image Year: 1956 |
| | Contributed by rkohler3 on 6/6/14 - Image Year: 1951 |
| | Contributed by rkohler3 on 6/8/14 - Image Year: 1956 |
| | Contributed by rkohler3 on 9/25/18 - Image Year: 1956 |