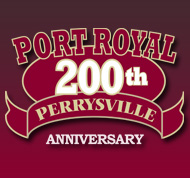 Jane Ann (KIRKWOOD) KAPSA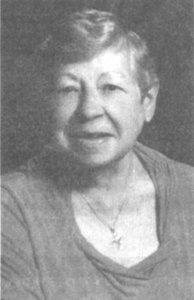 Click On Image To Enlarge
OBITUARY for JANE A. KAPSA

Jane A. Kapsa, of Sanger, Texas died, peacefully on Monday December 23, 2013.

Born April 19, 1934, in Port Royal, she was the daughter of the late Stewart Kirkwood and Isabel (Anders) Boyer-Kirkwood.

She was preceded in death by her husband, Raymond Richard Kapsa, whom she married on August 20, 1955 in Wyandotte, Michigan.

She is survived by: four children, Diane Culpin and husband David of Mauchline, Scotland; Deborah Hughes and husband Chris of Santee, CA; Michael Kapsa and fiancee Cathy Nusbaum of Richardson, TX; and Doreen Blackstone and husband Greg of Sanger, TX; thirteen grandchildren, Frank Hillyard, Scott Hillyard, Allison Harris, Adrianne Harris, David Harris, Mara Harris, Rebecca Kapsa, Audrey Kapsa, Raymond Kapsa, Emma Kapsa, Andrew Kapsa, Jessica Devore, Gabrielle Devote; and four great-grandchildren, Brenna Hillyard, Robbie Hillyard, Lindsay Hillyard and Jacob Hillyard; two brothers, Jack Boyer and wife Mary Ann of Port Royal, PA, and Thomas Boyer and wife Claudia of New Cumberland, PA; and many nieces and nephews.

Jane was preceded in death by a daughter, Denise Kapsa; brother Barry Boyer and sister Donna Bohn.

She was a Registered Nurse and a former rehabilitation nurse for Ohio Bureau of Workers Compensation. In 2007 she moved from Stow, Ohio, to Sanger to be closer to family.

Jane was a member Immaculate Conception Catholic Church, in Denton, TX, and a member of the Altar Society.

She enjoyed spending time with her family and doing needlework, especially knitting beautiful personalized Christmas stockings for new members to the family.

Thanks to special friends Marty and Juanita McDermott and Jeff and Rhonda Hughes for watcher after Jane after her move to Texas. The family would also like to thank the lCU and nursing staff at Texas Health Presbyterian Hospital, Denton, Texas for the care that she received during her illness.

The family received visitors and a Rosary Recitation was held on Thursday, January 2, 2014 at DeBerry Funeral Directors, Denton, Texas. mA funeral mass was held on Friday, January 3, 2014 at Immaculate Conception Catholic Church, Denton, Texas.

Memorial donations may be made to the Altar Society c/o Immaculate Conception Church, 2255 North Bonnie Brae Street, Denton, Texas 76207 or to a charity of one's choice.

Online condolences may be made at www.deberryftlneraldirectors.com.
| | |
| --- | --- |
| | Contributed by rkohler3 on 5/3/16 - Image Year: 1951 |
| | Contributed by rkohler3 on 5/3/16 - Image Year: 1951 |
| | Contributed by rkohler3 on 5/13/17 - Image Year: 1948 |
| | Contributed by rkohler3 on 4/26/16 - Image Year: 2010 |