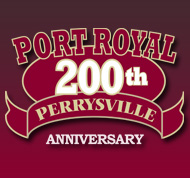 Edna R. (MCCAHAN) MCCLURE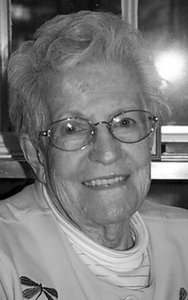 Click On Image To Enlarge
OBITUARY for EDNA R. MCCLURE

PORT ROYAL - Edna R. McClure, 87, of Port Royal, passed quietly at 11:54 p.m. Monday, June 9, 2014, at the home of her daughter, Carlen McClure.

Born July 23, 1926, in Licking Creek Valley, Juniata County, she was the daughter of the late Leslie and Verna (Guss) McCahan.

Her beloved husband, T. Harvey McClure, whom she married on June 2, 1946, preceded her in death on April 24, 1996.

Surviving are her children, Carlen McClure, of Port Royal, Furman McClure and wife, Jane, of Liverpool, and Ellen Hockenbroch and husband, Jay, of Newville. Edna lived with daughter, Ellen and her husband, Jay, for 14 years before she moved in with daughter, Carlen.

Edna also is survived by: two grandsons, Stephen McClure (who was like a son to her) and wife, Heather, of Licking Creek Valley, and Ryan McClure and wife, Mallory, of Liverpool; great-grand-daughters, Elizabeth, Camryn, and Emma McClure, as well as her newest, Natalee June McClure.

She was preceded in death by two brothers, Ralph and Lloyd McCahan, making her the last of her family.

Mrs. McClure graduated from Juniata Joint High School in 1944. She was a member of the Port Royal United Methodist Church, as well as Turbett Grange No. 781.

Edna started her own pie baking business from her home in 1970, and continued baking for the next 30 years, baking a total of 48,817 pies. Her customers were from all over the world. She spent the last of those 15 years baking for her daughter at the Spruce Hill Lunch.

Her greatest joy was her family, whom she loved more than anything.

A funeral service will be held at 10 a.m. Saturday, June 14, 2014, at Rex Funeral Home, Port Royal, with the Rev. Frank J. Swartz officiating.

Interment will be in the Old Church Hill Cemetery, Port Royal.

A viewing will be held from 6 to 8:30 p.m. Friday, at the funeral home.

Memorial contributions may be made to New Beginning Community Church, 2118 Spruce Hill Road, Port Royal, PA 17082, or to the Port Royal United Methodist Church, P.O. Box 396, Port Royal, PA 17082.
| | |
| --- | --- |
| | Contributed by rkohler3 on 6/10/21 - Image Year: 1946 |
| | Contributed by rkohler3 on 2/3/13 - Image Year: 1962 |
| | Contributed by ray on 2/3/13 - Image Year: 1962 |