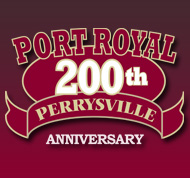 James Y. SHIRK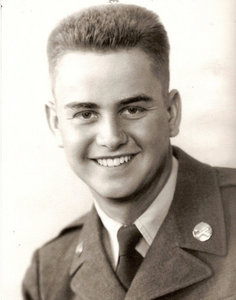 Click On Image To Enlarge
OBITUARY for JAMES Y. SHIRK

James Y. Shirk, 82, of 1873 Lions Club Park Road, Port Royal, was absent from the body and present with the Lord at 11:20 a.m. Friday, Sept. 26, 2014, at his home.

Born Sept. 6, 1932, in Port Royal, he was the son of the late Jerome K. and Beulah (Yohn) Shirk.

Surviving are: his wife, Elona (Thompson) Shirk, whom he married on May 28, 1955.

Also surviving are: two sons, Gerald J. Shirk and wife, Huyen, of Port Royal, and Glenn D. Shirk, of Mechanicsburg; four grandchildren, Aaron J. Shirk, of Colorado, Caleb Shirk and wife, Emily, of California, Nathan Shirk, of Mechanicsburg, and Alexandria Laughman and husband, Keith, of New Cumberland; and two great-grandchildren, Javoni Shirk, of Colorado, and Addilyn Laughman, of New Cumberland.

He was preceded in death by a daughter, Tammy Jean Shirk, on Dec. 14, 2012.

Other survivors include two sisters, Sara Kenepp and husband, Eddie, of Milroy, and Ruthann Yeager and husband, Tom, of Lewistown.

James graduated from Tuscarora Valley High School, Port Royal, in 1950, and served in the U.S. Army 7th Infantry in Korea.

He formerly worked at the Letterkenny Army Depot in Chambersburg, as well as at the Olmstead Air Force Base in Middletown. In 1987, he retired from the Mechanicsburg Naval Depot.

After retirement, he drove buses for J&D for 15 years. He loved the handicapped children that he transported.

Mr. Shirk served as a deacon for many years at Faith Bible Church, Port Royal.

He also was an avid hunter who was known for being on the "Herringbone Ridge" behind his home.

It brought him great joy to spend time with his family.

A funeral service will be held at 10:30 a.m. Tuesday, Sept. 30, 2014, at Rex Funeral Home in Port Royal, with the Rev. Dr. Glen Webb and Mr. Richard H. Burchfield officiating.

Interment will take place at New Church Hill Cemetery, Port Royal, where military graveside services will be conducted by the Juniata County Veteran's Council.

A viewing will be held from 7 to 9 p.m. Monday, at the funeral home.

Memorial donations may be made to Faith Bible Church, 317 E. Fourth St., Port Royal, PA 17082 or to Homeland Hospice, 2300 Vartan Way, Suite 115, Harrisburg, PA 17110.
| | |
| --- | --- |
| | Contributed by rkohler3 on 4/29/16 - Image Year: 1950 |
| | Contributed by rkohler3 on 4/28/16 - Image Year: 1949 |
| | Contributed by rkohler3 on 5/13/17 - Image Year: 1948 |