Hale Harrison NEFF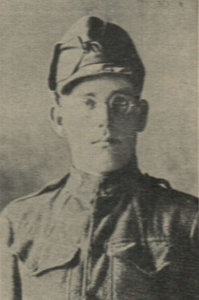 Click On Image To Enlarge
OBITUARY for HALE HARRISON NEFF

HALE HARRISON NEFF, 84, of Mifflin, died Sunday at his home.

He was born March 15, 1888, in Port Royal, the son of Eli [Augustus] and Mary Zimmerman Neff, both deceased.

Surviving is his widow, the former Margaret Halecamp; five brothers, Harvey and Foster of Port Royal RD1, Luther of Mifflintown, Warren of Loysville, and Paul of Lewistown; two sisters, Mrs. Anna Aughey of Thompsontown RD, and Mrs. Noah (Evelyn) McMullen of Shippensburg and two grandchildren.

Mr. Neff was retired on disability from the Pennsylvania Railroad in 1945. He was a veteran of World War I, a member of the Spruce Hill Grange, and the Undenominational Church.

Services will be held Wednesday at 10 a.m. in the Guss Funeral Home at Mifflintown with William Jones officiating. Friends will be received at the funeral home from 7 to 9 p.m. Tuesday. Interment will be made in the Church Hill Cemetery at Port Royal.
| | |
| --- | --- |
| | Contributed by rkohler3 on 1/24/13 - Image Year: 1919 |