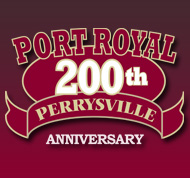 Ralph A. GAUL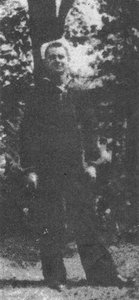 Click On Image To Enlarge
OBITUARY for RALPH A. GAUL JR.

MIFFLINTOWN - Ralph A. Gaul Jr., 86, of Mifflintown, died at 11:19 p.m. Friday, April 20, 2012, at Lewistown Hospital.

Born Dec. 17, 1925, in Beale Township, Juniata County, he was the son of the late Ralph A. Sr. and Jessie V. (Sherlock) Gaul. On Sept. 13, 1952, he married his surviving wife, Frances Elizabeth "Libby" (Rote) Gaul, with whom he was blessed to share more than 59 years of marriage as a devoted husband, father, grandfather and greatgrandfather.

Surviving are: two daughters, Brenda C. Duncan and her husband, David, and Gwen M. Cleck and her husband, Gary, all of Mifflintown; four grandchildren, Nathaniel R. Clark and his fiancee, Valerie Myers, Daniel L. Cleck and his wife, Lea Ann, and Amy E. Cleck, all of Mifflintown, and Shonna M. Clark, of Baltimore, Md.; one stepgranddaughter, Stephanie L. Duncan, of Wilmington, Del.; and he leaves behind two precious great-grandsons, Zeran Brensan Lee Clark and Nixon Ellis Cleck.

In 1945, he graduated from Juniata Joint High School, Mifflintown, and in 1951 he graduated from Franklin and Marshall College, Lancaster.

A proud veteran of World War II, he served his country as a 3rd Class Petty Officer in the U.S. Navy, earning three battle stars for the Philippine Liberation, Iwo Jima and the Okinawa campaigns.

Mr. Gaul was a very active and devoted member of the Aldersgate United Methodist Church, Mifflintown, having served as a chairman of the administrative board, a Sunday school teacher for over 20 years, and secretary of the men's prayer breakfast. He also coordinated the pecan sales program for the Wesley Sunday school class. Ralph loved his Lord and his church, following in his grandfather's and father's devotions.

Other memberships included: chairman of the Mifflin-Juniata United Way; more than 50 years as a member and past president of the Mifflintown Lions Club; the National Ice Creamers Association; and a historian of the Mifflin Creamery Company Inc. memorabilia. His Masonic memberships included more than 50 years at the Union Lodge No. 324 F&AM, Mifflintown, where he served as past master; Lewistown Chapter No. 186; AASR Harrisburg Consistory; and the Zembo Shrine. He also belonged to the Crawford-Brubaker VFW Post 5863 and the American Legion Post 298, both of Mifflintown.

In earlier life, he worked for his father, Ralph Gaul Sr., and his uncle, Reese Gaul, at Mifflin Creamery Company Inc., after which he was a systems analyst for Friden Business Machine Company, until retiring from Standard Steel Corporation, Burnham, after 17 years of service. During his retirement, he owned and operated Libco Company, Mifflintown.

Ralph was an ardent sportsman, enjoying hunting and fishing in his younger years, and he loved his many friends who were antique buffs.

Friends are invited to join the family for a gathering celebrating his life at 1 p.m. Friday, April 27, 2012, at JP's Pancake House, formerly The Stop, Mifflintown.

There will be no viewing and interment will be private in the Westminster Presbyterian Cemetery, Mifflintown.

For those who wish, memorial donations in Mr. Gaul's memory may be made to the Alzheimer's Association, 3544 N. Progress Ave., Suite 205, Harrisburg, PA 17110, or to Aldersgate United Methodist Church, 109 N. Third St., Mifflintown, PA 17059.

Arrangements have been entrusted to the Brown Funeral Homes, Inc., 100 Bridge St., Mifflintown.

Online tributes and condolences may be sent to the family by visiting www.brownfuneralhomesinc.com.
| | |
| --- | --- |
| | Contributed by rkohler3 on 1/8/13 - Image Year: 1943 |