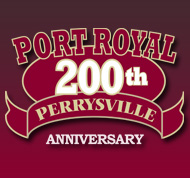 David Paul FLECK,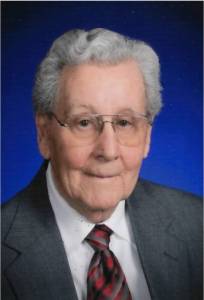 Click On Image To Enlarge
DAVID PAUL FLECK

David Paul Fleck, 93, of Port Royal, passed away at 3:33 a.m. on Saturday, April 6, 2019, at the Locust Grove Retirement Village, Mifflin.

Born on July 1, 1925, in Glen Olden, Delaware County, he was a son of the late Rev. Robert E. and Margaret (Housum) Fleck.

On Dec. 20, 1947, he married his surviving wife, Margaret "Peggy" (Milliken) Fleck, with whom he was blessed to share more than 71 years of marriage.

In addition to his wife, he is survived by: his children, Linda M. Fleck, of Mifflin, James D. Fleck, of Webster, Mass. and Frank M. Fleck and his wife, Susan, of Woodstock, Conn.; a sister, Mildred J. Bashore, of Port Royal; four grandsons, Eric, Marc, David, Joseph; and three great-granddaughters, Erica, Shea and Raven.

Two brothers, Robert H. Fleck and Earl J. Fleck preceded him in death.

His education included being a 1943 graduate of Dickinson Jr. College, Williamsport, and a 1945 graduate of the Kings Point Merchant Marine Academy, Great Neck, N.Y.

During WWII, he proudly served our country with the Merchant Marines and later he served with the U.S. Navy.

Mr. Fleck was a member of the Port Royal United Methodist Church, where he had served on the official board and the church council. He also was a member of the St. John's Lodge No. 36 F&AM, Simsbury, Conn. and a member of the Marines Engineer Beneficial Assoc.

In 1987 he retired after 31 years as an account manager from Honeywell, Inc. of Hartford, Conn.

He loved to golf, play cards, read, fish, swim, visit Emerald Isle, N.C. and do woodworking when his health permitted.

A memorial service will be held at 11 a.m., Wednesday, April 10, 2019, at the Port Royal United Methodist Church, with the Rev. Terry Brosius officiating, and where the Juniata County Veterans Council will accord full military burial honors. Interment will be private in the East Waterford Cemetery.

There will be no viewing or visitation.

The family will provide all funeral flowers and kindly ask that memorial donations in Mr. Fleck's memory be made to the Port Royal United Methodist Church, c/o Building Fund, P.O. Box 396, Port Royal, Pa., 17082 or to the charity of the donor?s choice.

Arrangements have been entrusted to the Brown Funeral Homes, Inc., 100 Bridge St., Mifflintown.

Online tributes and condolences may be extended to the family at www.brownfuneralhomesinc.com.
| | |
| --- | --- |
| | Contributed by rkohler3 on 12/2/14 - Image Year: 2005 |
| | Contributed by rkohler3 on 1/6/13 - Image Year: 1943 |
| | Contributed by rkohler3 on 11/22/22 - Image Year: 1941 |
| | Contributed by rkohler3 on 4/13/17 - Image Year: 1941 |
| | Contributed by ray on 1/6/13 - Image Year: 1945 |
| | Contributed by rkohler3 on 2/11/13 - Image Year: 1944 |
| | Contributed by ray on 1/6/13 - Image Year: 1945 |
| | Contributed by ray on 1/6/13 - Image Year: 1943 |
| | Contributed by rkohler3 on 1/6/13 - Image Year: 1944 |
| | Contributed by rkohler3 on 8/14/19 - Image Year: 2003 |
| | Contributed by ray on 1/6/13 - Image Year: 2012 |