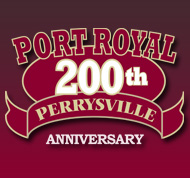 Barbara (MILLER) BERGSTRESSER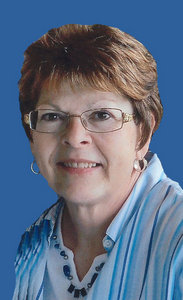 Click On Image To Enlarge
OBITUARY for BARBARA MILLER BERGSTRESSER

PORT ROYAL - Barbara Miller Bergstresser, 62, of Port Royal, died at 6:07 p.m. on Wednesday, Aug. 28, 2013, at her home.

Born on Dec. 15, 1950, in Harrisburg, Dauphin County, she was a daughter of Ruth L. (Pannabaker) Miller, of Millerstown, and the late George W. Miller. On Feb. 24, 2004, she married her husband, Robert A. Bergstresser. He preceded her in death on, March 1, 2004.

In addition to her mother, she is survived by: her siblings, Susan K. Bream, of Newport, Daniel R. Miller, of Lewistown, Dale R. Miller and his wife, Teresa, of Millerstown; two step-sons, Dean Bergstresser, Robert Bergstresser and his wife; Ginny; and four step-grandchildren, all of Harrisburg.

She was a 1968 graduate of East Juniata High School, Cocolamus, and served as the coordinator of the class reunions for the past thirty years, just finishing the 45th reunion get-together on June 15 and 16, 2013.

Earlier in life, she worked for Tryon and Helen Benner at their fruit market and restaurant in Thompsontown before working for Ida Goodling at her restaurants in Thompsontown and Liverpool. She left these businesses to work for Les Markle at the Chicken Pen Restaurant, Tyson Hill, Port Royal, and from there worked for Wayne Haubert at Blue Valley Industries Inc. for 36 years, until retiring early for health reasons in 2010.

Mrs. Bergstresser attended the Port Royal United Methodist Church and was a member of the Friendship Fire Company, Ladies Auxiliary of the Friendship Fire Company, Port Royal EMS and Juniata County Emergency Management. She also was a member of the NRA and Millerstown Moose Family Center, Lodge 925
.
Having been elected to the Port Royal Borough Council from 1989 through 2000, she held the office as councilman and later served as president of the council. In 2000, she was elected mayor of Port Royal and sworn into office in January 2001. She has served as mayor through the present time.

Early in her tenure on Borough Council, she became aware that, years earlier, a 2.6 acre stretch of ground parallel to the Tuscarora Creek was donated to the borough for a municipal park. At that point, Barbara requested and was granted permission to follow through with fundraising and requesting grants on behalf of the borough. Then president of the council, Phil Kilmer, gave his blessing to proceed. She continued with work necessary to complete Phase I, II and III of the park. On May 19, 2007, a Grand Dedication Celebration for the park was held and Barbara was honored for her tireless efforts to bring this park to the community.

Dedicated to the long-term success of the park, she held the position of coordinator for the Friends of Moyer Park and helped to raise funds for upkeep and additions to the park. Also, she was responsible for the yearly flower planting and additional funding, including the annual Strawberry Pie Sale.

From its inception in 1993 until the final 20th anniversary in October 2012, she served as coordinator and worked alongside the original committee for Old Home Foliage Days.

With her love of helping people, Barbara had a strong sense of commitment to her community and believed her greatest asset was the vast number of people in her circle of friends. She also believed her most important accomplishment in life was the establishment and continued maintenance of Moyer Park.

A funeral service will be held at 2 p.m. on Sunday, Sept. 1st, 2013, from the Brown Funeral Homes Inc., 100 Bridge St., Mifflintown, with the Rev. Kenneth Kitzmiller officiating. Interment will follow in the New Church Hill Cemetery, Port Royal.

Viewing will be held from 4-6 p.m. on Saturday, Aug. 31, 2013, at the funeral home.

For those who wish, memorial donations may be made in Mrs. Bergstresser's memory to the Moyer Park and Recreation Account, Port Royal Borough, P.O. Box 390, Port Royal, PA 17082.

For online condolences and tributes, please visit www.brownfuneralhomesinc.com.
| | |
| --- | --- |
| | Contributed by rkohler3 on 2/27/13 - Image Year: 2011 |
| | Contributed by rkohler3 on 10/16/12 - Image Year: 2012 |
| | Contributed by rkohler3 on 2/17/13 - Image Year: 2013 |
| | Contributed by rkohler3 on 7/16/13 - Image Year: 2013 |