James Harold TAYLOR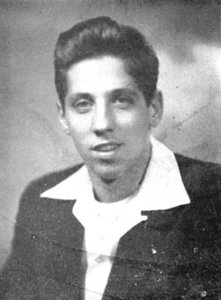 Click On Image To Enlarge
James Taylor was the son of Harold Leon and Dorothy (Haines) Taylor. He was a 1954 graduate of Tuscarora Valley High School in Port Royal, PA. He was a Methodist Minister and chaplain in the military, having served in Vietnam. He was married to Nancy Ann Wert.

James Harold Taylor, son of Mr. and Mrs. Harold L. Taylor of Spruce Hill, was ordained a Deacon of the Methodist Church on Sunday, June 16, [1963] at an impressive Ordinance Service during the Central Pennsylvania Annual Conference held on the campus of Lycoming College and Pine Street Methodist Church, Williamsport. At the conclusion of the Conference, he was reappointed to serve as pastor of the Robertsdale Methodist Charge composed of these churches; Robertsdale, Wood, Broad Top City and Cook. (Port Royal Times 10 Jul 1963)

AWARD BRONZE STAR TO CAPTAIN TAYLOR

Chaplain (Captain) James H. Taylor, assistant staff chaplain at Yuma Proving Ground, Yuma, Ariz., has been awarded the Bronze Star for service while in the Republic of Vietnam.

The award was made for the period Chaplain Taylor served as chaplain for the 20th Engineer Battalion, Vietnam. He is the son of Mr. and Mrs. Harold L. Taylor, RD1, Port Royal.

Chaplain Taylor enrolled in the Army in May of 1954. After completing basic and advanced infantry training at Ft. Jackson, SC he reported to Ft. Campbell, KY., holding infantry and hand assignments with the 508th Airborne Regimental Combat Team. He then accompanied the 508th to Camp Chickamaugh, Japan where he served as chaplain's assistant.

From July 1956 to September 1958 he was stationed at Ft. Campbell. He was first assigned as chaplain's assistant with the 187th Airborne Infantry Regiment of the 101st Airborne Division and then as chief clerk tot eh Division Chaplain's Office.
| | |
| --- | --- |
| | Contributed by rkohler3 on 2/5/13 - Image Year: 1965 |
| | Contributed by rkohler3 on 9/28/12 - Image Year: 2012 |
| | Contributed by rkohler3 on 9/29/12 - Image Year: 2012 |
| | Contributed by rkohler3 on 10/28/12 - Image Year: 2012 |
| | Contributed by rkohler3 on 10/2/14 - Image Year: 2014 |
| | Contributed by rkohler3 on 10/31/22 - Image Year: 2022 |