John Andrew KOHLER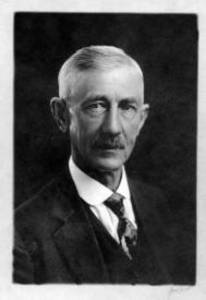 Click On Image To Enlarge
OBITUARY: JOHN A. KOHLER DIES SUDDENLY

John Andrew Kohler of Port Royal died suddenly at the Lewistown Hospital early Sunday morning [17 Jan 1932]. He had been a patient in the hospital for two weeks and had undergone an operation from which he was recovering, his condition improving to such an extent that he expected to return home when, a few hours before his scheduled departure, he was stricken with the fatal heart attack.

He was the son of the late William A. and Susan Motz Kohler, of Turbett Township, this county [Juniata], and at the time of his death was aged 80 years, 7 months and 24 days. He was united in marriage to Miss Anna M. Jacobs, who preceded him in death last September. He is survived by two sons: William A. Kohler, of Ann Arbor, Michigan, and Warren M. Kohler of Port Royal. Four grandchildren and one sister, Mrs. Sara Jacobs, of Norfolk, Va., also survive him.

He had been a school teacher earlier in life when he became actively engaged in farming. Sixteen years ago he retired from farming and moved to Port Royal and became active in civic, commercial and political affaits. He was a member of the church council since he was 19 years of age. At the time of his death he was president of the First National Bank of Port Royal, a past master of the Pomona Grange of Juniata County, President of the Husbandman?s Mutual Fire Insurancr Company and President emeritus of the church council.

He had been President of the Orbisonia Telephone Company until it was merged with the Cumberland Valley Telephone Company a few years ago. He was associate judge of Juniata County from 1918 to 1924 inclusive, and he held other county official posts from time to time.

He was a member of the Port Royal Lutheran Church.

Brief services were conducted at the home yesterday [Wednesday] morning followed by services in the Lutheran Church, Rev. H. W. Webner, officiating. Interment was made in [Old] Church Hill Cemetery.
| | |
| --- | --- |
| | Contributed by rkohler3 on 10/7/09 - Image Year: 1928 |
| | Contributed by rkohler3 on 11/2/10 - Image Year: 1910 |
| | Contributed by rkohler3 on 5/29/12 - Image Year: 1925 |
| | Contributed by rkohler3 on 7/15/12 - Image Year: 1930 |