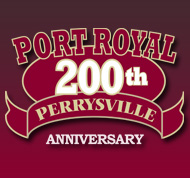 Donald Ellis BAILOR

Click On Image To Enlarge
Donald E. Bailor Sr. was born on January 11, 1928 at Port Royal, PA. He was the only child of Ellis Banks Bailor and Vada Lee (Goodman) Bailor.

He graduated from Tuscarora Valley High School in 1946. He entered the U.S. Navy in May 1946 and served until the end of WWII being discharged honorably in May 1948. During his Naval service he served on the USS Stormes and the USS Yellowstone in the Atlantic, West Indies, and Mediteranean Theaters.

In June 1948, he married Bernice Jean Shaffner of Lewistown, PA. He worked at the A&P Food Store in Lewistown for several years and then for many years at American Viscose.

Don and Bernice had 4 children, Don Jr. who is an attorney in Houston, TX; Bill who is retired in Austin, TX; Donna Jean who is married to Rev. Gary Caber and lives in Wellsboro, PA; and Vada Mae who graduated from Lock Haven State College and lives in Longview, WA.

In June 1967 Don was ordained as a Methodist Minister and moved to the Ramey Charge near Philipsburg, PA. He went on to serve the Millerstown and Fayetteville Charges before retiring.

After retirement he and Bernice moved to San Antonio TX. Bernice passed away in May 1994.

In June 1995, Rev. Bailor married Mary Luvan Aumiller Longenecker. They lived primarily in Lake Wales, Florida until Rev. Bailor went to his Lord in December 2007. Mary Lou currently (2011) resides in Port Royal.

OBITUARY for DONALD ELLIS BAILOR

Rev. Donald E. Bailor Sr. went to be with his Lord at approximately 8am on 2 December 2007. Rev. Bailor had resided at Parakeet Park in Lake Wales for over 12 years. Rev. Bailor will be known for his love of the Lord, his joyful nature, his wonderful way of interacting with people of all ages, and his gift of singing.

Rev. Bailor spent his formative years in Port Royal, Pa. Even at an early age, he was known for his adventurous spirit. He played baseball and soccer in high school. He also played trumpet in the band. After graduating from Tuscarora Valley High School in a graduating class of 9 (nine), he enlisted in the United States Navy and served in intelligence and as a radioman in the Mediterranean Sea and Atlantic Ocean during World War II. He then worked for the A&P Tea Company grocery store and at the American Viscose plant in Lewistown, PA. In 1948, he married Bernice Jean Shaffner at the First Methodist Church, Lewistown, PA. They initially lived in Lewistown on South Grand St. In 1949, their first child was born – Donald Ellis Bailor Jr. Don and Bernice were both active in the Methodist Church. Willard Earl Bailor was born in 1952. During the next couple years, they moved back and forth between Lewistown and Port Royal. During that same time, Don began a long period of service in the Seven Mountains Boy Scout Council of Pennsylvania eventually culminating in his holding several district level positions. In 1954, their first daughter, Donna Jean was born. In 1956, they moved to Newton Hamilton, Pennsylvania where they resided for the next eleven years. In 1966, Don was called to the Ministry and began his studies. He graduated from Wesley Theological Seminary, American University with a bachelor's degree in Theology.

Rev. Bailor began his ministry at the Ramey United Methodist Charge. Churches in that charge were Ramey, Smithmill, Smoke Run, Allemansville, and Blandburg. Rev Bailor served the Ramey Charge for eight years. He was then transferred to the Millerstown Charge which consisted of Millerstown, Donnelly Mills, and Pfoutz Valley churches. He had the pleasure of serving there eight years until 1983. His ancestors had originally settled in Newport-Millerstown area and he had many relatives in the area so this was an especially pleasurable assignment for him. He was then transferred to Lewisberry where he stayed for six years. Rev. Bailor's last active charge was at Fayetteville, PA where he served for 6 years. In 1993, Rev. Bailor retired from the ministry.

At the start of his retirement, Rev Bailor and Bernice moved to San Antonio, Texas. Bernice became ill a short time afterward and passed away on 15 May 1994. He continued to live in San Antonio serving as a Chaplain for the Methodist Hospital there. Over time, he renewed a relationship with a childhood friend – Mary Lou Longenecker. One thing led to another and on 29 June 1995, Don and Mary Lou were married at the Presbyterian Church in Port Royal, PA. After a short time living in San Antonio, they moved to Port Royal, PA. Rev. Bailor continued to serve the Lord by substituting for ministers on vacation or who were ill throughout Central Pennsylvania. Among the churches he served were Academia, Mexico, Matamoros, Port Royal United Methodist and Port Royal Presbyterian, East Waterford Presbyterian, Thompsontown United Methodist, and Mifflintown United Methodist.

Don and Mary Lou then decided to establish a winter home in Lake Wales, Florida. They chose Parakeet Park because several relatives already had winter homes there. They became in involved in the Lake Wales community including attending the Lake Wales United Methodist Church, the Eastern Star, and the Masons. At the church, Don occasionally filled in for the pastor including Sunday services. He also would teach Sunday School. Don and Mary Lou both sang in the choir and enjoyed various activities of the church and Parakeet Park.

Rev Bailor was a member of the Thompsontown Pennsylvania Masonic Lodge, the Harrisburg, Pennsylvania Consistory and the Lake Wales Eastern Star, and a member of the International Order of Odd Fellows. He was a member of several volunteer fire departments in Pennsylvania.

Rev. Bailor was preceded in death by his father, Ellis Banks Bailor, his mother, Vada Lee Goodman Bailor, and his wife, Bernice Jean Shaffner Bailor. He is survived by his wife, Mary Lou Longenecker Bailor and his children, Donald E. Bailor Jr., Willard E. Bailor, Donna Jean Caber, Vada Mae Stewart, Wendell R. Longenecker, Mark Longenecker, Belinda Page, David Longenecker, 16 grandchildren and 11 great grandchildren.

One Service celebrating his life will be held on 4 December 2007 at 10am at the First United Methodist Church of Lake Wales, Florida. A viewing will then be held on 7 December 2007 from 6pm to 9pm at the First United Methodist Church in Port Royal, Pennsylvania. A second Service celebrating his life will be held at 10am on 8 December 200 at the First United Methodist Church in Port Royal, Pennsylvania followed by interment at the Old Church Hill Cemetery in Port Royal, PA.
| | |
| --- | --- |
| | Contributed by katdon26 on 8/20/11 - Image Year: 1968 |
| | Contributed by katdon26 on 8/20/11 - Image Year: 1967 |
| | Contributed by rkohler3 on 8/20/11 - Image Year: 1932 |
| | Contributed by rkohler3 on 10/7/11 - Image Year: 1996 |