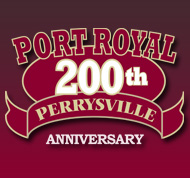 C. Marlin WERT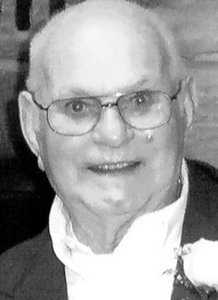 Click On Image To Enlarge
OBITUARY for C. MARLIN WERT

C. Marlin Wert, 90, of Port Royal, passed on to be with Jesus on July 29, 2014, at his home.

Born Sept. 18, 1923, in Port Royal, he was the son of the late Charles H. and Maude (McVey) Wert.

In addition to his parents, he was preceded in death by a brother, William Wert and sisters, Dorothy McFadden, Jessie Greybill and Betty Aughey.

He is survived by: his wife of 70 years, Miriam (Taylor) Wert; a daughter, Susan W. Vogt and husband, Harold, of Hummelstown; a daughter, Peggy W. Love and husband, Norman, of East Waterford; grandchildren, Tim Campbell and wife, Christine, of Dillsburg, Teresa Umberger and husband, Jason, of Hershey, Cliff Love and wife, Lori, of Moravia, N.Y., Daniel Love, of East Waterford, Joe Love and wife, Rachel, of Williamsport, Md., Jennie Love, of Philadelphia; great-grandchildren, Scott Campbell, Alyssa Umberger, Leah Umberger, Seth Love, Eliza Love, Mallie Love, Nathan Love and Natalie Love; and sisters, Gladys Heister and Mary Grose.

Marlin was a World War II veteran, having served with the Navy Air Force for six years. He was in the North Atlantic for six months before the war and then his squadron was sent to the South Pacific immediately after Pearl Harbor. He served there for 18 months, flying in a bomber as gunner/mechanic for 18 hours every day, seven days, every week. He returned from there to Jacksonville Naval Air Station to serve as instructor to airplane mechanics for the rest of his six year enlistment.

He was a graduate of Port Royal High School, having earned his diploma by studying in the Navy after he returned stateside.

Marlin was in construction most of his life and also was part of the Wert Insurance Agency with his wife. Earlier in his life, he taught Sunday school and was leader of the Matamoras Methodist Youth Group, who have fond memories of him.

His pride and joy were his daughters, grandchildren and great-grandchildren. He looked forward to going to be with Jesus, and his desire was to make sure that others go there also.

There will be a Graduation to Glory service for Marlin at 10:30 a.m. Saturday, Aug. 9, 2014, at Cedar Grove Brethren in Christ Church, where he is a member, with Pastor Ken Hepner Jr. officiating. There will be no viewing.

In lieu of flowers, memorial contributions may be made to Hospice the Bridge, 305 Fourth St., Lewistown, PA 17044.

Arrangements are under the care of Hoenstine Funeral Home Inc., 75 Logan St., Lewistown.

Online condolences may be offered to the family at www.hellerhoenstinefuneralhome.com.
| | |
| --- | --- |
| | Contributed by ray on 8/5/11 - Image Year: 2004 |
| | Contributed by rkohler3 on 8/5/11 - Image Year: 1944 |
| | Contributed by rkohler3 on 2/10/13 - Image Year: 1944 |
| | Contributed by ray on 2/10/13 - Image Year: 1944 |
| | Contributed by rkohler3 on 4/30/12 - Image Year: 1955 |
| | Contributed by ray on 2/10/13 - Image Year: 1940 |
| | Contributed by rkohler3 on 2/22/14 - Image Year: 2014 |