Jedda Celeste (FOLTZ) SMITH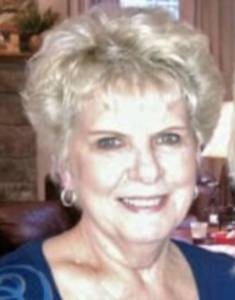 Click On Image To Enlarge
OBITUARY for JEDDA C. SMITH

Jedda C. Smith, 75, of Port Royal, peacefully entered eternal rest at 10:15 AM, Sunday, October 1, 2023 at Quincy Village in Waynesboro.

Born on November 3, 1947 in Milford Twp., Juniata County, she was the daughter of the late Charles W. and Ruth Pearl (Ernest) Foltz, owners of Foltz's Store, Port Royal.

She is survived by her two children, daughter, Deanna M. Forsythe and husband Dan of Seabrook Island, SC; son, Chad A. Smith and wife Tina J (Geedey) of Mifflintown; five grandchildren, Adam C. Kipp and fiancé Kelsey, Grace E. Lohr and husband Dawson, Marissa J. Kipp, Caleb A. Smith, and Sophia E. Smith; brothers, Charles (Ernie) Foltz and his wife Jane Ann of Mechanicsburg, Phillip Foltz and wife Angie of Port Royal; and sister in law, Cynthia Foltz (the late Dennis) of Port Royal.

In addition to her parents, she was preceded in death by brothers, Norman Foltz, and her dear brother, Dennis P. Foltz in 2018.

Jedda was a 1965 graduate of Tuscarora Valley High School in Port Royal and later graduated from Empire Beauty School. Jedda was the self-employed owner of Jedda Smith Beauty Salon in Old Port for over forty years.

In addition to her own business, Jedda worked as a hairdresser part-time at Locust Grove Retirement Village for more than 20 years. Jedda took pride in her work and loved her customers as if they were family.

She was a lifetime member of the Port Royal Lutheran Church.

Above all else, Jedda loved spending time and making memories with her children and grandchildren. We know that we can't have you, but we find peace knowing you are whole again.

Graveside services will be held at 11:00 AM, Friday, October 6, 2023, at the New Church Hill Cemetery, Route 75 South, Port Royal with long time family friend Spence Kepner officiating.

There will be no viewing or visitation.

The family will provide all funeral flowers and kindly ask that memorial contributions in Jedda's memory be made to Alzheimer's Association Greater PA Chapter, 2595 Interstate Drive, Harrisburg, PA 17110.

Arrangements have been entrusted to the Brown Funeral Homes, Inc., 100 Bridge St., Mifflintown.

Online condolences and tributes can be shared with the family at www.brownfuneralhomesinc.com.
| | |
| --- | --- |
| | Contributed by rkohler3 on 8/4/11 - Image Year: 1992 |
| | Contributed by ray on 7/1/17 - Image Year: 1965 |
| | Contributed by rkohler3 on 7/4/17 - Image Year: 2010 |
| | Contributed by rkohler3 on 2/4/18 - Image Year: 1964 |