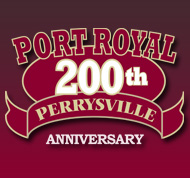 John H. CUNNINGHAM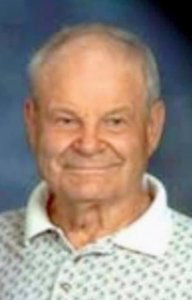 Click On Image To Enlarge
OBITUARY for JOHN H. CUNNINGHAM

John H. Cunningham, 93, of Mifflintown, passed away peacefully at 11:27 a.m., Thursday, January 10, 2019, at Brookline Manor.

Born on September 23, 1925, in Fargo, N.D., he was the husband of the late Betty (Meloy) Cunningham and the son of the late James Russel and Anna (Ruhlin) Cunningham.

His brothers Dale and James Cunningham preceded him in death.

John is survived by: his 3 sons and their families; Joel Cunningham and wife, Vicki, of Mifflintown; grandchildren, Lisa Cunningham and partner, Jason Price, of Pittsburgh; Kyle Cunningham and wife, Jaime, and great granddaughter, Chloe, of Skippack, Pa.; Lauren Cunningham of Virginia Beach, Va.

Greg Cunningham and wife, Dianne, of Mifflintown; grandchildren, Bethany Goshorn and husband Sam, of Mifflintown; Brittany Matthews and husband Will, and great grandchildren Graham and Everly, of Clinton, N.C.

J. Kevin Cunningham and wife, Laura, of Mifflintown; grandchildren, Ashley Unaegbu and husband, Christian, with great granddaughters Michaela and Liliana, of Fayetteville, N.C.; Jonathan Cunningham and wife, Laura, and great grandson, Theodore, of Exton, Pa.

He is also survived by 2 brothers, Wayne Cunningham and wife, Rusty, of Seal Beach, Cal., and Patrick Cunningham and wife, Vicki, of Bradenton, Florida; as well as many nieces and nephews.

John graduated as president of his Juniata Joint High School senior class, and had also held the office of State FFA Association Secretary.

John was a U.S. Army veteran of WWII, having served in Okinawa. He was known to be a pretty good boxer.

After serving in the Army, he taught one year of Vocational Agriculture at Tuscarora Valley High School. He then returned to the family farm where he spent most of his years as a dairy farmer. He stopped milking cows to take over the loving care of his wife Betty when she became completely disabled due to ALS. He was with her 24/7 until she died on January 24, 1992, after 42 years of marriage. He was also a devoted son to his mother, Anna, before she died at the age of 102 in July 2003.

Music was a very important part of John?s life. He loved to sing and especially enjoyed singing with or listening to his sons. His sons would often visit him at Brookline and sing to him, where he sometimes sang along. It always made him happy.

He was known for his sharp wit and pleasant personality. He was a member of American Legion Post #298, Walker Grange #786, Port Royal Lutheran Church, Mifflintown Lions Club, Union Lodge #324, and Pennsylvania Farm Bureau.

A funeral service will be held at 11 a.m., Monday, January 14, 2019, at the Port Royal Lutheran Church with the Rev. Allen Hulslander officiating.

There will be no viewing or visitation before the service. Burial will be in Adams Cemetery, Mifflintown, where full military burial honors will be accorded by the Juniata County Veterans Council.

If you wish, memorial contributions in John?s name may be made to his home church, Port Royal Lutheran Church, P.O. Box 267, Port Royal PA 17082.

Arrangements have been entrusted to the Brown Funeral Homes, Inc., 100 Bridge Street, Mifflintown. For online condolences and tributes, please visit www.brownfuneralhomesinc.com.
| | |
| --- | --- |
| | Contributed by rkohler3 on 7/29/11 - Image Year: 1992 |