Wanda Kay (SHOWERS) BOYER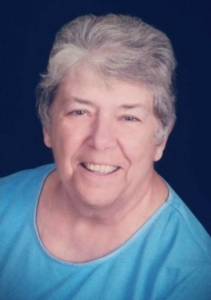 Click On Image To Enlarge
Wanda (Showers) Boyer was one of two daughters of Kenneth L. "Ken" and Evelyn G. (Miller) Showers. She was born November 29, 1943 and died October 9, 2021. She married Harry Boyer and they had three children: Penni, Jodi and Brett.

OBITUARY for WANDA KAY BOYER

Wanda Kay Boyer, 77, of Port Royal, Pa., passed away peacefully at her home in the early morning hours of Oct. 9, 2021. A wife, mother, and grandmother, Wanda was a teacher at heart who dedicated much of her time to her family and to the Port Royal Lutheran Church, where she had been an active member since childhood. She graduated from Tuscarora Valley High School and Millersville University before settling permanently in Juniata County.

Wanda was a woman of strong will, known by those close to her for her talkativeness, imagination and desire to feed every person who walked into her home. For several decades, she worked alongside her husband of 56 years, Harry Boyer, as they tended to the family farm and raised their children and granddaughter. Upon retiring, they took to the open road (and air), traveling to far-off destinations like the American West, Mexico, and the Holy Land in the Middle East.

Wanda is survived by her husband, Harry Boyer; three children: Penni Abram, companion of Wayne Brought, Jodi Sowers, and Brett Boyer; one granddaughter, Jenell Bakey, wife of Brian Bakey; and one sister, Lori Russkamp, wife of Bill Russkamp.

She was preceded in death by her parents ? Kenneth and Evelyn Showers.

A memorial service will be held at 11 a.m. on Friday, Oct. 22, 2021, at Port Royal Lutheran Church (402 Market St., Port Royal, PA 17082). In lieu of flowers, contributions in Wanda?s honor can be made to the Port Royal Lutheran Church and to the Juniata County Food Pantry.

Arrangements by Cremation & Burial Society of PA Inc.
| | |
| --- | --- |
| | Contributed by rkohler3 on 7/28/11 - Image Year: 1992 |
| | Contributed by rkohler3 on 10/18/21 - Image Year: 1997 |