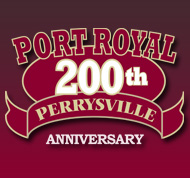 Sylvia (ZENDT) BERRY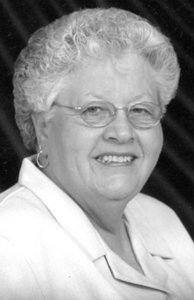 Click On Image To Enlarge
Sylvia Zendt was the daughter of J. Lloyd and Anna Mae (Snyder) Zendt. She married Robert Eugene Berry.

50th WEDDING ANNIVERSARY CELEBRATION

Robert and Sylvia (Zendt) Berry of Port Royal, celebrated their 50th wedding anniversary. They were married June 23, 1957, at the Evangelical United Brethren Church, Richfield.

On June 16, 2007 their children hosted a dinner party for familly and friends at the Port Royal Community Building.

They are the parents of two children - Douglas of Lewisberry and fiance Linda Hardy, and Kathy married to Kent Holmes of New Cumberland. They also have four grandchildren, Seth and Todd Berry and Mackenzie and Megan Holmes. They have two soon-to-be-step grandchildren, Ashley and Emily Hardy.

Sylvia retired in 1991 from the Juniata County Assistance Office, Mifflintown. Robert retired in 1999 from United Parcel Service, Harrisburg. Both enjoy retirement, spending time with their family and traveling. Both belong to the Port Royal Lutheran Church, werhe Sylvia is active with the ladies quilting group and Thrivent.

(Juniata Sentinel - 25 July 2007)

OBITUARY for SYLVIA Z. BERRY

PORT ROYAL - Sylvia Z. Berry, 77, of Port Royal, passed away Sunday, March 16, 2014, in the emergency room of Geisinger-Lewistown Hospital.

Born Dec. 2, 1936, in Lewistown, she was a daughter of the late J. Lloyd and Anna (Snyder) Zendt.

She is survived by: her husband of 56 years, Robert Eugene Berry, whom she married on June 23, 1957; one son, Douglas R. Berry and wife, Linda, of Lewisberry; one daughter, Kathy Holmes and husband, Kenton, of Lewisberry; one sister, Marjorie Z. Hack and husband, Gary, of McAlisterville; and six grandchildren, Seth and Todd Berry, Mackenzie and Megan Holmes, and Ashley and Emily Hardy.

She was preceded in death by two brothers, Lee Zendt and Harold Zendt.

Sylvia was a 1954 graduate of East Juniata High School, where she was the class valedictorian. When she retired, she was the supervisor in the Juniata County Office of the Department of Public Welfare.

She was a member of the Port Royal Lutheran Church. She was active in the Port Royal Literary Guild and with several pinochle and bridge clubs. She enjoyed traveling, camping and quilting. She was a Phillies fan. But, most of all, she enjoyed spending time with her family, especially with her grandchildren and supporting them in their sports activities.

Her funeral service will be held at 1:30 p.m. Friday, March 21, 2014, at Port Royal Lutheran Church, 402 Market St., Port Royal, with the Rev. Charles Hershberger officiating. Interment will be in Lost Creek Mennonite Cemetery, Mifflintown.

There will be a viewing from 6 to 8 p.m. Thursday, at Guss Funeral Home Inc., 20 S. Third St., Mifflintown. There will not be a viewing at the church.

Memorial contributions may be made to the Port Royal Lutheran Church Handicapped Accessibility Fund, P.O. Box 267, Port Royal, PA 17082 or to the American Diabetes Association, 3544 N. Progress Ave., Suite 101, Harrisburg, PA 17110.

Condolences may be left at www.gussfh.com.
| | |
| --- | --- |
| | Contributed by rkohler3 on 7/26/11 - Image Year: 2007 |
| | Contributed by rkohler3 on 7/26/11 - Image Year: 1957 |