Helen Pauline (LONGACRE) HARTMAN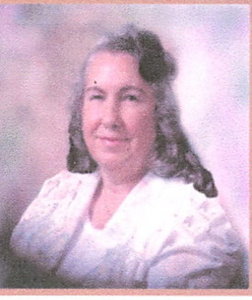 Click On Image To Enlarge
OBITUARY for HELEN PAULINE LONGACRE HARTMAN

Helen P. Hartman, 84 of Mesa, AZ Resided for the past 4 years and 2 months at Above Care Assisted Living Home in Gilbert, AZ, where she passed away Wednesday evening January 19, 2011.

Born June 23, 1926 in Juniata County, PA, she was the daughter of the late Benjamin Franklin Langacre and Effie Mae Kohler of Port Royal, PA.

She was the wife of the late Meredith Behney Hartman of Mesa, AZ. She was also the mother of two daughters, and the grandmother of two.

During WWII she served proudly in the US Army as a medic and O.R. nurse within the United States. After the war she graduated from cosmetology school with a teaching certificate. Helen had an interesting life, raised on a farm, and had many different jobs and held positions at the former Hamilton Watch, RCA, A&P, Circle K and Rogers (which is now Microsoft) to name a few. She also did hairstyling. There was almost no job she couldn't do, but being a mother was her most important task of all. Her love of animals was evident as she loved them so much, dogs and cats, family dog, the late Taffy and her grand dogs, the late Button and Mimi, and the late Boo-boo and Nelly and her own 3 cats.

She is survived by: a daughter, Gayle P. Hartman-Weatherford wife of R. Dale Weatherford of Mesa, AZ; daughter, Jennifer M. Hartman of Mesa, AZ, grandchildren Kelsey J. Rogness and Donny Rogness of Mesa, AZ, father of grandchildren Rick Rogness of Mesa, AZ; a brother Abraham L. Longacre of Dauphin, PA and his wife Janet, sister Edith C. Gaskins of Manheim, PA and brother Benjamin F. Longacre Jr. of Juniata County, PA. She is also survived by many nieces and nephews through out the country. She was preceded in death by four sisters and two brothers.

Funeral services were held Wednesday January 26, 2011 at 1:00 pm for the viewing and 2:00 pm for the service at Mountain View Funeral Home and Cemetery, 7900 E. Main St., Mesa, AZ 85207 (480-832-2850). Memorials may be made to the Alzheimer's Association, 1028 E. McDowell Rd., Phoenix, AZ 85006.
| | |
| --- | --- |
| | Contributed by rkohler3 on 7/25/11 - Image Year: 2007 |
| | Contributed by rkohler3 on 7/25/11 - Image Year: 1945 |